The Governing Body
The Governing Body includes Parent Governors, one Staff Governor, Co-opted Governors and the Headteacher. Governors divide their responsibilities between three sub committees who report on their work to the Full Governing Board once during every half term. The Full Governing Board also meets at least once every half term. Governors visit the school during the working day when possible. The sub committees are the Curriculum, Teaching and Learning Committee, the School and Community Committee and the Staffing and Resources Committee. Please click on the links at the bottom of this page to view our Instrument of Government and the full remit of each sub committee.
We ensure the Governors serving on the Governing Body at Deptford Green represent a wide range of backgrounds and experiences and as such provide an invaluable contribution to the diverse, rich and dynamic nature of our school.
Our current Governors are as follows:
Sid Hughes
Sid Hughes, Chair of Governors
Local Authority Governor
28.04.2019 Staffing & Resources Committee
Curriculum Teaching & Learning Committee School & Community Committee
Pay Committee
"I have been chair of governors since the start of 2016. I have been involved in education all my working life and have lived in Lewisham for 25 years.
Governors have a key role in supporting the school. We have high aspirations for all of our young people; we want them to enjoy their time at Deptford Green School, achieve success and go on to live happy and fulfilled adult lives.
As governors, we work with teachers, staff, and school leaders, together with parents and carers, to ensure that Deptford Green School is at the heart of a community that really cares about young people and their future."
Dr. Vincent Rich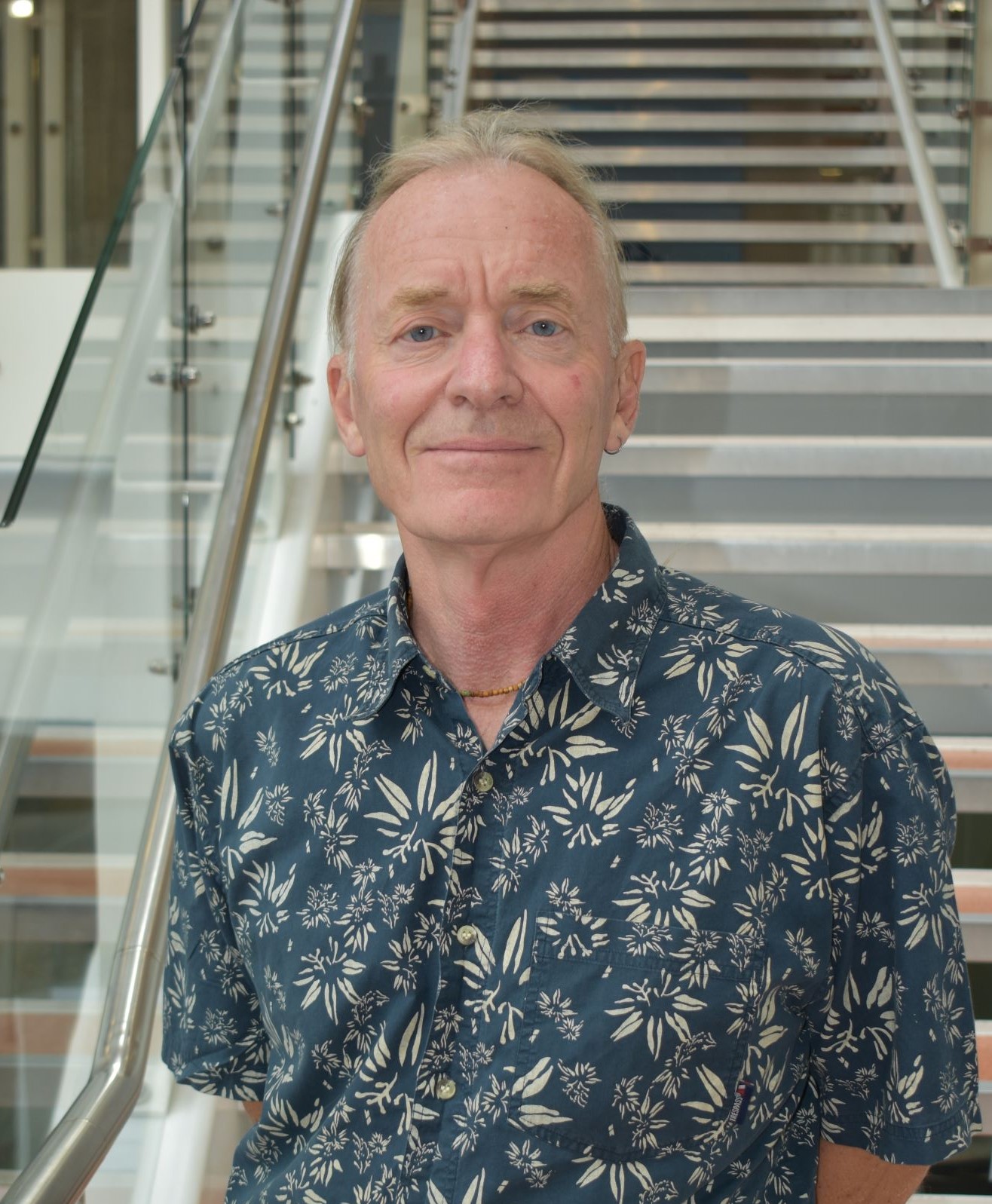 Dr Vincent Rich
Co-opted Governor, 28.04.2019
Curriculum, Teaching & Learning Committee (Chair),
Staffing & Resources Committee,
Pay Committee
"I have been involved in higher education for over thirty years, but it was the two years I spent as a secondary school Geography teacher in Zimbabwe in the 1980's that really inspired a love of teaching in me.
While I am from north London originally, I am proud to have lived in Lewisham since 1986 and brought up three children here. This has given me good knowledge of the local community and the school system in the borough; Deptford Green School has always had a reputation for innovation and inclusion and it is a real privilege to be a governor here.
The challenges facing the university sector are not that different from those encountered by secondary schools and my knowledge of running a large department, dealing with curriculum design, learning and teaching issues, student support and achievement all I hope prove useful to Deptford Green School".
Paul Goddard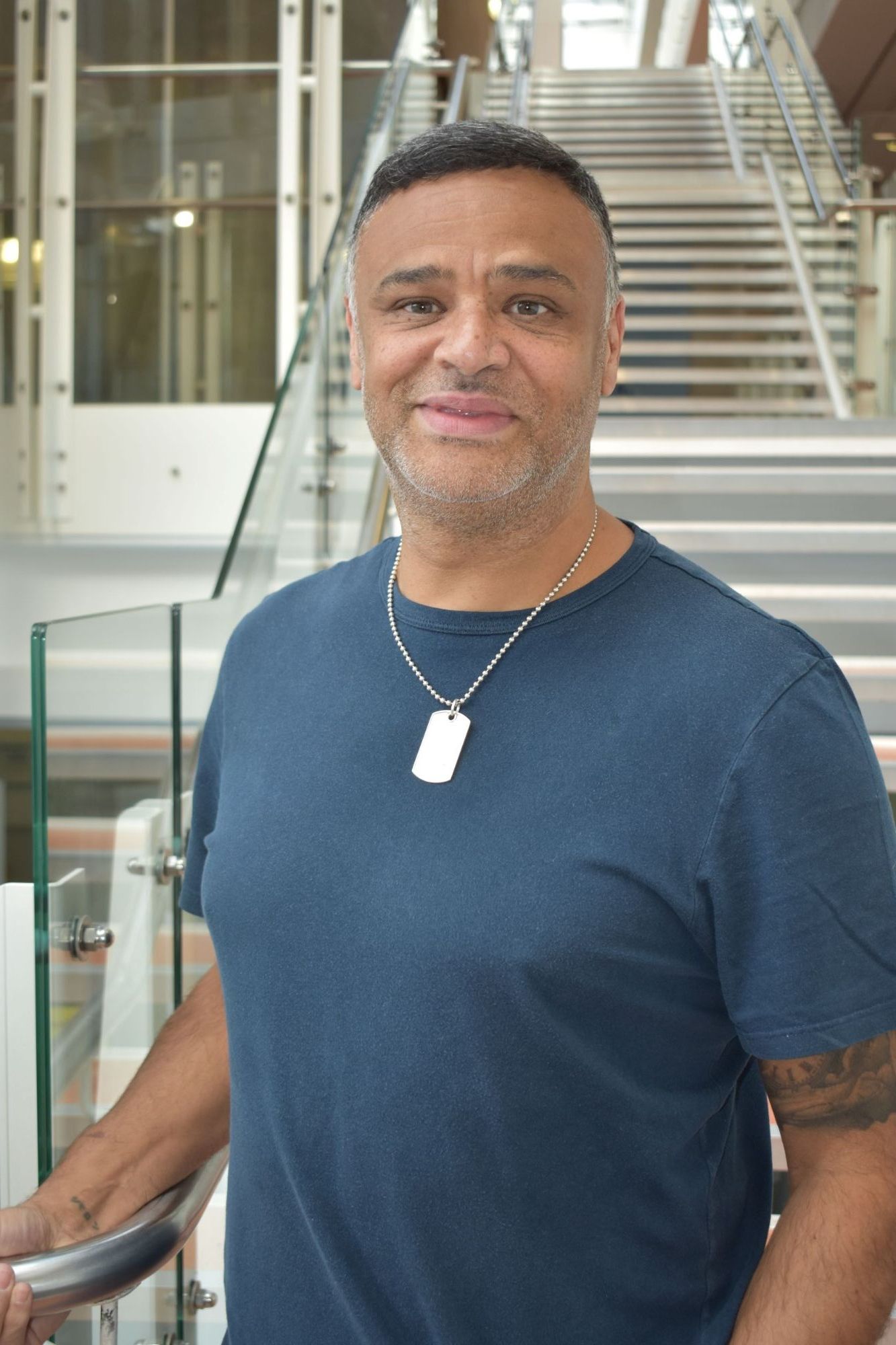 Paul Goddard
Co-opted Governor, 28.04.2019
Staffing & Resources Committee (Chair)
"I have been a governor at Deptford Green School since April 2015, and I am also the chair of the Staffing and resources committee. I have for the last 10 years worked for the London Borough of Lewisham managing the Education business partnership. During that time I have:
1. Expanded the borough's work experience programme from 6 schools in 2007, to every school in the borough within a centrally managed programme. This means that as a borough, we now facilitate every student in KS4 with meaningful block work experience of one or two weeks
2. Raised students self find placements from 23% in 2007 to 67% in 2017 across the borough. This along with giving our young people the skills needed to engage employers, has helped to increase our students confidence in engaging with professionals.
3. Ensured that annually all our nearly 2400 students go to a placement that has been checked by a suitably qualified person in regard to Health & Safety".
Elaine Rumble
Elaine Rumble
Parent Governor, 22.04.2019
School & Community Committee
Curriculum Teaching & Learning Committee
"I am a resident of the London Borough of Lewisham born and brought up in the Borough. I am a registered nurse by profession spending the last 30 years working in the mental health setting. I am a single parent and have a child currently in year 10 at the school.
I care passionately about the emotional wellbeing and the future of young people and know only too well through work, some of the challenges that a difficult childhood has on mental health in later life. I have been a mentor to young people and coached many grades of staff.
I have held a number of strategic nursing leadership positions over the past 20 years leading on quality, governance, risk and safeguarding and recruitment. I feel that these skills and experience will benefit the school in a variety of ways. I value the ethos of the school and really believe in the direction the school is talking in terms of its goals, steered by the current leadership team.
I welcome the opportunity to be more involved in the school ensuring that the schools' performance and budget meet its strategic outcomes. I have recently taken early retirement from full time work. I want to use some of my additional free time become more involved in the school in areas I feel passionate about and those I have something to offer."
Solomon St.Luce
Solomon St.Luce
Staff Governor, 18.12.2019
School & Community Committee
Curriculum Teaching & Learning Committee
Staffing & Resources Committee
"I was elected as a staff governor at Deptford Green School in December 2019.
I have been a member of staff at Deptford Green for over a decade, starting as a member of the Dyslexia Resource Unit, supporting and mentoring students with Autism, Dyslexia and Emotional Behaviour Disorders.
Following the move to the new building in 2012, I began a role as a school technician, providing specialist support for a variety of subjects including music, drama, media & photography; while also volunteering to set up the schools letting facility and assisting support staff as a union representative.
I also have over a decade of teaching experience outside Deptford Green School having taught adults at Morley College and young people of all ages at the Centre for Young Musicians.
I hope to be a voice of the staff, with the intention of facilitating our students' positive growth and robust development readying them for a prosperous future".
Emma Thurston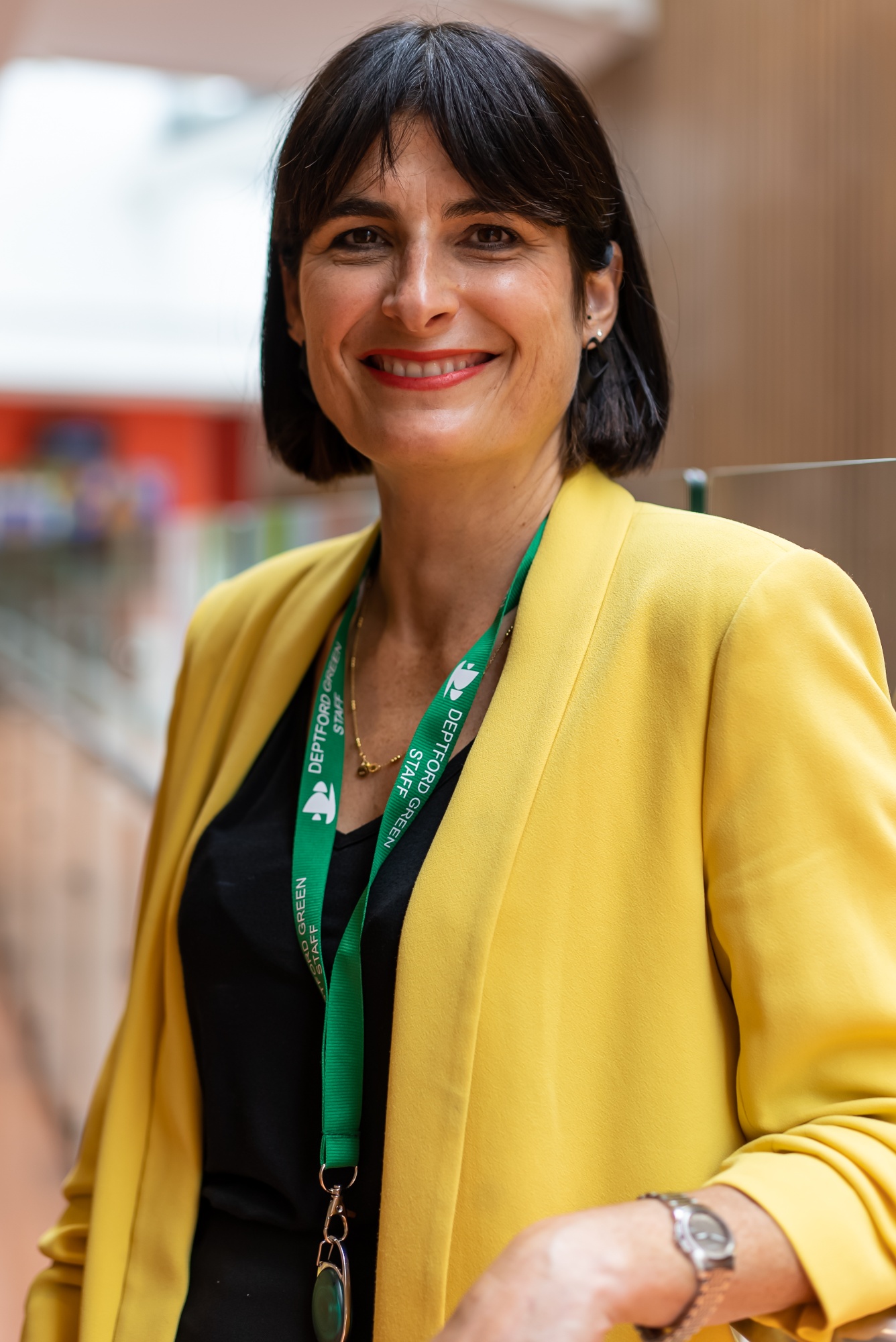 Emma Thurston
Staffing & Resources Committee
School & Community Committee
Curriculum, Teaching & Learning Committee
"I am absolutely delighted to have the opportunity to lead Deptford Green school as the Headteacher. I have been teaching for over 24 years within my specialisms of art and photography and this is my first Headship position.
I was born in London, grew up in Lewisham and am truly passionate about supporting London students to achieve their full potential opening as many doors to them in the future as we possibly can.
As educationalist, I believe our most important job is to firstly ensure students feel safe and happy at school, once we have achieved this, for me it is all about helping them find out what they are good at and what they love".
Jill Neilan
text
Associate Members
Jonathan Breeze
Associate Member, 17.06.2018
Staffing & Resources Committee
Clerk to the Governing Body
To get in touch with the School Governors contact the Clerk to the Governing Body: Abby Heiser at Deptford Green School, Edward Street, London, SE14 5AN
Minutes of governor meetings are available upon request.