Teaching and Learning
Teaching & Learning at Deptford Green School
At Deptford Green we expect every lesson to be an engaging, compelling, challenging and enjoyable learning experience for both teacher and learner. To ensure a high quality and consistent approach teachers will use the TEEP (Teacher Effectiveness Enhancement Programme) Learning Cycle to plan and deliver lessons including remote learning. An expectation of exceptional progress for all learners will be embedded in every lesson. Remote Learning tools such as Show My Homework and Microsoft Teams will be used to enhance the progress of learners. This programme provides a framework for teachers to teach and learners to learn in an environment that is committed to excellence.
Under the Equality Act (2010) the school acknowledges it's legal duty to make 'reasonable adjustments' to practice and policy for children with SEND / EAL. Accessing learning through high quality teaching should be inclusive of learners of all abilities. The principles of Quality First Teaching should be evident in every lesson.
Lesson Framework: The TEEP Learning Cycle (Home and Remote Learning)
The TEEP Learning Cycle is used by teachers as a guide to plan relevant, purposeful and stimulating lessons and remote learning opportunities. Teachers should be confident that if each of these elements is considered during planning that lessons and sequences of lessons, including remote learning will actively engage learners.
By definition the cycle does not mean that each element is discrete or linear, but that teachers will move flexibly between the different segments of the cycle. Teachers should consider how the cycle can be used to support remote learning (homework).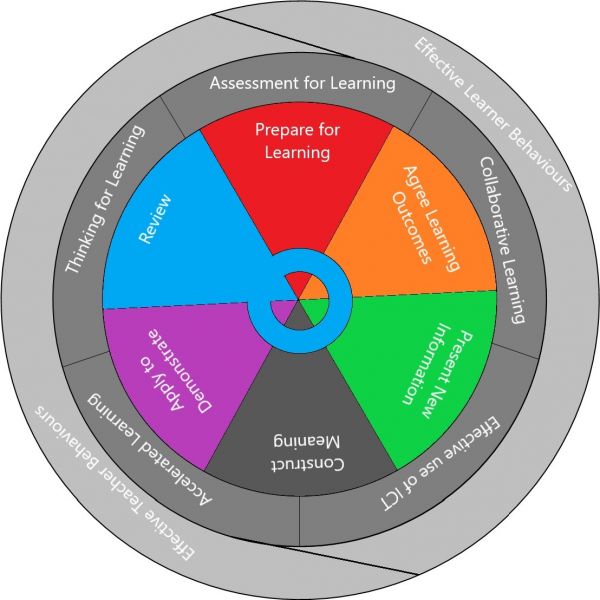 Flip Learning activities can be set before a lesson (Prepare for Learning) and some hinge assignments (Apply to Demonstrate) should also be set as remote learning activities to encourage independent learners and this should be set through Show My Homework. Every opportunity to actively teach literacy skills and Speaking and listening skills should be exploited.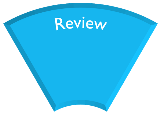 Importantly, the Review segment of the TEEP Leaning Cycle should be present throughout a sequence of learning, it is not something that happens at the end. In the debrief/plenary, discuss whether the learning outcomes have been achieved and how we know.
Teach learners how to talk about how they learn (metacognition). Being explicit about how they have learned something is as important as what they have learned.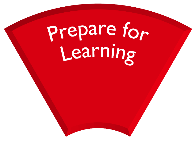 How the teacher chooses to arrange their classroom. Use of class charts to inform seating plans. Classroom display to support learning.
Relevant and appropriate curriculum content. What do learners need to learn now? Sharing with learners The Big Picture of a series of lessons or unit. Connecting to prior learning and starting where the learners are.
Using Flip Learning to ensure that learners are ready for the 'in-class' segment of their learning where they will be presented with new information. This might include pre-reading or asking learners to complete an extended piece of writing or brainstorm that consolidates their ideas and thinking on a topic.
Setting quizzes on Show My Homework to determine a learner's current understanding of a topic and being able to adapt the 'in-class' portion of a lesson to challenge misconceptions and to pitch the learning appropriately (REVIEW).
Establishing routines around learning behaviour (LORIC). Planning group work carefully.
Meeting learners at the door and setting the tone.
Ensure that Key vocabulary for a lesson is explored and understood.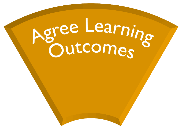 Make the content, skills and thinking explicit. Discuss what and how learners will be learning. Revisit the outcomes throughout the lesson to frame the learning (REVIEW).
State clearly what learners will have learned by the end of a sequence of learning (including in class and remote learning).
Share with learners any relevant success criteria for hinge assignments and give learners opportunities to add to these and ask any relevant questions. Success Criteria should be reference in REVIEW sections of learning.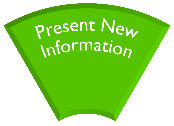 New information should be presented using a variety of different ways, these might include:
using posters
film and video clips
use of case studies
music
a shared experience/ the experience of other learners
animations and images
the internet
a demonstration
books and stories
social stories
group work
Learners will need to really understand this new information if they are to complete their remote learning successfully. Questioning for understanding during this segment of the lesson is essential (REVIEW), using Bloom's Revised Taxonomy to scaffold questioning and to challenge.
There are lots of TEEP resources on TEAMS that you can use to support with this section of the lesson.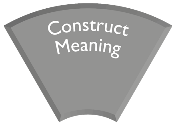 Learners are actively learning, taking the time and opportunity to develop understanding of the new information, which may involve them making mistakes.
Learners should be encouraged to ask questions and research the answers for themselves, working towards building a personal understanding of what they have been presented with.
Activities may be individual or collaborative, should appeal to a range of multiple intelligences, enable higher order thinking and offer choice and variety. Tasks should be differentiated.
Teacher questioning is key during this segment of learning. Bloom's Revised Taxonomy should be used to ensure that questioning is scaffolded and ultimately that learners are engaged in higher order thinking.
Learners should be starting to apply their understanding to new contexts and not just be able to recall information. (REVIEW)
There are lots of TEEP resources on TEAMS that you can use to support with this section of the lesson.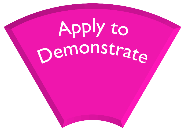 Learners are given the opportunity to show that they understand what they have been learning by applying it. Teachers must design activities in which learners apply their new understanding within a different or unfamiliar context. This might be assessed by the teacher or by a peer, with some appropriate feedback to the learner.
Apply to Demonstrate activities can be set during the 'in-class' segment of the lesson but should also be set clearly, with success criteria, on Show My Homework as a remote activity.
If the Apply to Demonstrate activity is a Hinge Assignment this activity will require a level/grade to be given as part of the feedback as well as clear steps how to improve the work further.
Learners may find themselves answering an exam style question, or an online quiz. They might also be preparing questions for others, recording a podcast or producing a radio drama. They should be able to have a synthesis in their learning, applying it in various different ways.
Questioning
Central to teaching and learning is the use of teacher questioning in lessons. This should always be underpinned by the principles of Bloom's Revised Taxonomy. Teacher questioning should be planned and should help to challenge common misconceptions. Teacher questioning might be used to check for understanding, all learners/classrooms should have mini whiteboards to support with this. Cold Calling should always be used as a technique by teachers.
Questioning should also be used to challenge learners and to deepen their understanding on a topic, theme or idea. Using Bloom's Revised Taxonomy teachers can scaffold their questioning. Hinge Questions should be planned carefully, allowing teachers to judge when learners have mastered a concept and are ready to move on.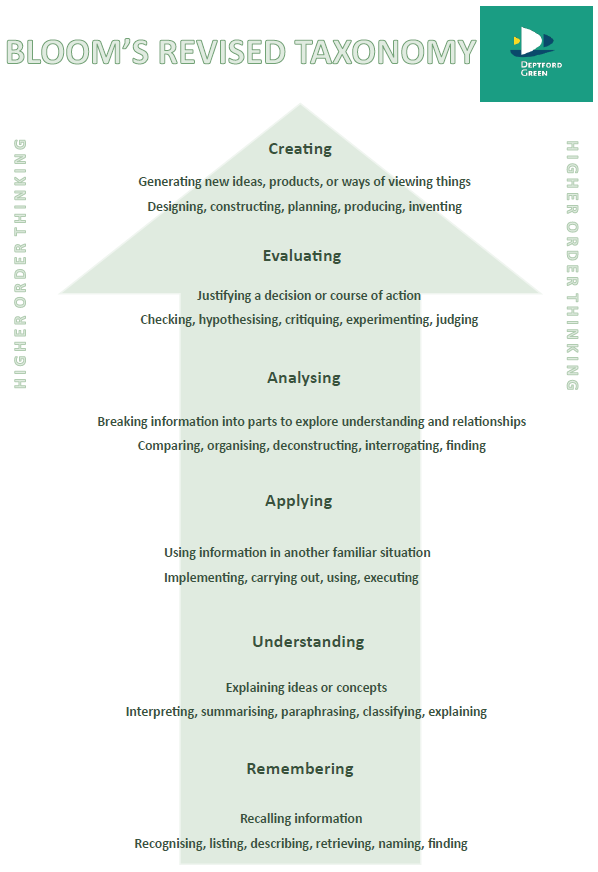 The Underpinning Elements of TEEP
Assessment for Learning
Teachers:
plan clear achievable learning outcomes, using the language from Bloom's Revised Taxonomy and sharing these with learners every lesson
plan questions, using Bloom's Revised Taxonomy, and anticipate how learners will answer them
highlight to learners why feedback is important
plan what, when are where learners will receive feedback in schemes of work
model good feedback for learners and make it explicit when giving feedback
dedicate lesson time for learners to respond to feedback
train learners in a range of assessment strategies, oral, written, self and peer
ensure formative assessment is used to enable learners to make progress from their current position
plan carefully hinge questions for lessons and hinge assignments in units of work to map out a learner's journey through the work
Collaborative Learning
Teachers:
set challenges with clear success criteria
plan timed group tasks
use a range of strategies such as think, pair, share
enable self and peer assessment and feedback
establish group targets
provide problem-solving activities
explicitly teach the features and attributes of effective collaboration such as time management, communication, speaking and listening skills (oracy) etc
Effective use of ICT
Teachers:
Develop learners as consumers of knowledge -
give access to a broad range of information, digital tools and resources such as Hegarty Maths and Educake and understanding the basics of Microsoft Office and Teams
teach how to validate information sourced via the internet and be critical thinkers when using digital technologies
use tools such as social benchmarking and online curation such as Diigo or Pinterest to refine information sources
Develop learners as collaborators -
use peer-assisted learning resources such as wikis, blogs, social networking and interactive voting
ensure learners are safety aware when online and understand the importance of online reputation management
Develop learners as producers of content -
use multimedia production tools such as digital cameras and tablets etc to produce video, audio and/or images
share creatively with others via online tools and website using digital technology
Accelerated Learning
Teachers:
create a positive and safe learning environment; a 'no put down zone'
focus feedback on specific learning objectives and allow learners time to respond to it. Thinking Time.
share the Big Picture, including content, process and the benefits to learners, connecting the learning from previous sessions. Narrate the learning and promote metacognition
engage and challenge learners by hooking them into the lesson and by asking higher order questions
introduce new information in a variety of different ways
provide opportunities for learners to construct and demonstrate their learning in a variety of different ways
review what has been learned and how it has been learned
Thinking for Learning
Teachers:
plan lessons so that learners can choose a variety of tools and techniques over time
allow learners to reflect on and evaluate the use of these tools
make the thinking process explicit and show they value the reasoning and the thinking process itself
Use the language of learning consistently, narrate the learning
plan schemes of work in which thinking skills are specifically developed within a subject context
plan open-ended activities so that learners can plan a route and make choices
make sure that tasks are worth some serious thought
Effective Teacher Behaviours
Classroom Climate
Teachers:
have high expectations of all learners
gives learners specific, regular, constructive feedback about how to improve their work
create a safe, attractive and ordered physical learning environment
demonstrate an enthusiasm for teaching and learning
are genuine; having the same attitude away from learners
encourage learners to take risks
plan for and encourage learner interaction in lessons
Classroom Management
Teachers:
ensure that rules and consequences are clearly understood
start the lesson on time, greeting learners at the door
use Class Charts to arrange seating plans
ensure materials and tasks are ready and distribute materials effectively
plan lessons appropriately to gain and hold learners' attention
correct inappropriate behaviour immediately, accurately and constructively, allow 'take up time'
monitor the entire classroom
Variety of Teaching and Learning Approaches
Teachers:
plan lessons that are inclusive and allow for multiple intelligences
present new information in a number of different ways
ensure lessons move at a brisk pace
enable learners to explore new concepts before being assessed
give learners opportunities to work collaboratively
teachers will plan appropriately challenging lessons for all levels of ability based on systematic, accurate assessment of learners' prior skills, knowledge and understanding using hinge assignments and a mastery model
the work of Teaching Assistants and other support staff in the lesson is included in lesson planning in order to support the progress of identified learners. Give Teaching Assistants access to lesson groups on TEAMS
Interactive Teaching
Teachers:
plan for questions used by both teachers and learners as a tool for learning
use 'wait time' to enable learners to formulate their response
regularly review to identify and consolidate what has been learned as well as how it has been learned
plan for discussion, enabling learners to share their ideas and learn from each other
enable scaffolding, supporting learner progress, as well as planning for how and when this scaffolding can be removed
integrate the teaching of literacy and oracy skills within every lesson
use remote learning opportunities as an effective tool to develop learners' independence and resilience whilst learning.
Effective Learner Behaviours
LORIC
We have identified 5 key learner behaviours at Deptford Green: Leadership, Organisation, Resilience, Initiative and Communication. Teachers should carefully consider the range of opportunities for learners to demonstrate such effective learning behaviour through activities which:
Provide opportunities to reflect and make sense of learning
Encourage collaboration including the co-construction of meaning
Allow the learner to take responsibility for learning
Identify and evaluate the process of learning (learning about learning)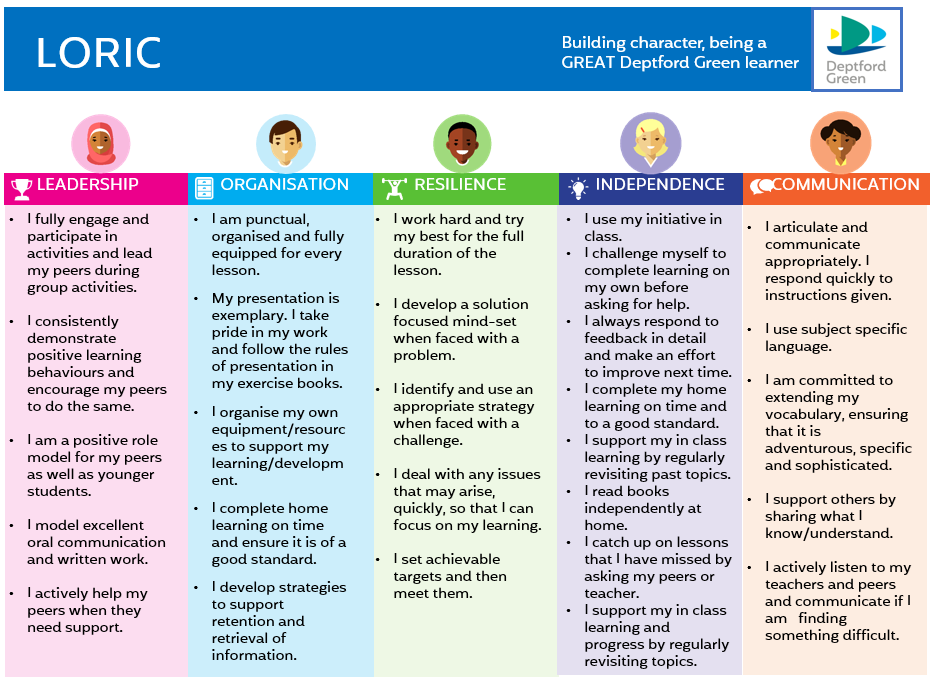 Supporting and Monitoring Teaching and Learning
The key procedures for monitoring teaching and learning are the undertaking an analysis of: lesson observations and enquiry walks, examination results, progress data of learners across subjects and groups, departmental data for all teaching groups, work scrutiny and book looks, parent and learner voice. Faculties use an MER (Monitoring, Evaluating and Recording) document to capture their work. To aid this process:
Heads of Faculty and Department are responsible for the effective teaching of their subjects, the evaluation of the quality of teaching and the monitoring of learners' progress
The Senior Leadership Team is responsible for the overall quality of teaching and learning across the school
The Teaching, Learning and Curriculum Committee of the Governing Body has oversight of issues relating to the quality of teaching and learning across the school