Physical Education
"PE is Powerful Education"
Context
As a PE team, we aim to create an enjoyable and engaging environment where all pupils experience success through a range of sports. Our wide and varied curriculum provides the opportunity for pupils to develop a range of skills which are necessary for sport and everyday life.
It is important that every child gets the chance to experience a range of individual and team sports with the aim to motivate them to continue with physical activity in life beyond school. At Deptford Green we offer a wide range of sport such as football, basketball, handball, table tennis, badminton, fitness, cricket and athletics. We have also begun many links with clubs outside of school such as a local boxing club, a basketball club and others.
Class Activities and Enrichment
Extra-curricular activities are very important to the PE team at Deptford Green. We aim to offer activities everyday after school. Our extra-curricular clubs range from basketball and badminton to fitness, football and handball after school.
KS3
At KS3, all students have one double lesson (100 minutes) a week of PE. Each half term the students will experience a new sport/activity. Each half term will end with a practical assessment on the skills and techniques they have learnt. The activities that we offer include basketball, football, handball, table tennis, athletics, fitness, cricket and rounders
KS4
Core PE: Every student in year 10 and 11 experiences one double lesson (100 minutes) a week of core PE. Our aim is to inspire and motivate all students to participate and to continue with physical activity outside of school, therefore we offer activities in our local community, for example: boxing at double jab and swimming at Wavelengths
Sport Studies: Students who select Sport Studies as an option for GCSE will have 4 lessons per week. The course is taught through three units, each unit having a sports focus, from Contemporary Issues in Sport, Sports Leadership & performance and Outdoor Adventurous Activities. Time is spent developing their practical skills and expertise which is then placed in real life sporting assignments. This offers flexible learning, as students are able to complete assignments using word processing, video evidence, PowerPoint /verbal presentations and practical demonstrations. The course is a natural progression for students who wish to study sport in college as most colleges offer the Level 3 Sport Studies Course.
Head of PE
DG PE Learning Journey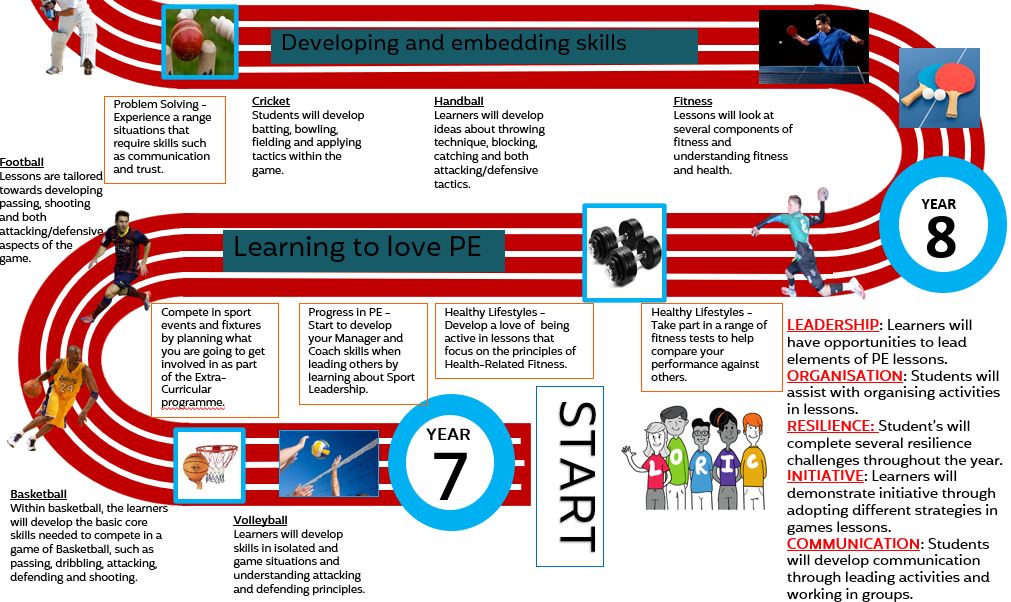 PE Learning Journey
Useful links for Sports Studies - Exam Unit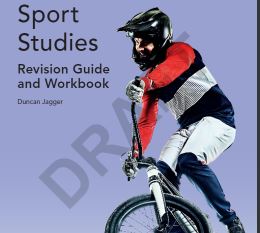 LINK TO CAMBRIDGE SPORTS STUDIES GUIDE
CLICK LINK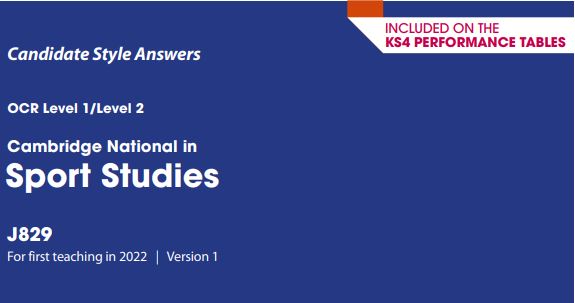 CAMBRIDGE NATIONAL IN SPORT STUDIES
CLICK HERE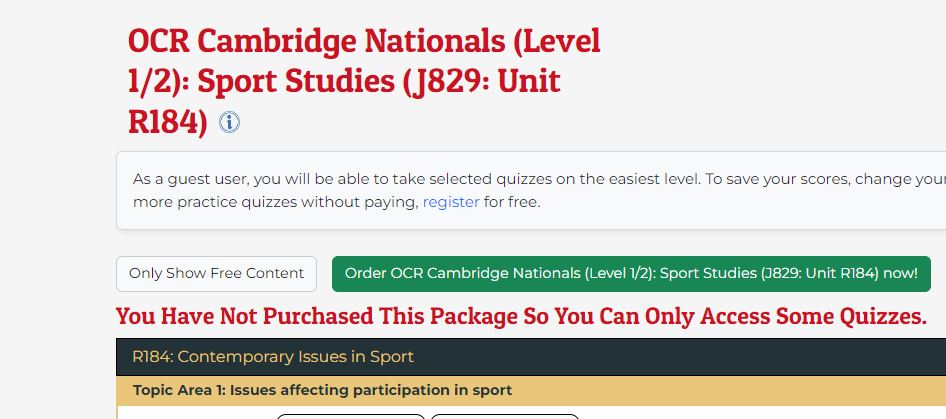 eRevision, OCR Cambridge, R184 unit
CLICK HERE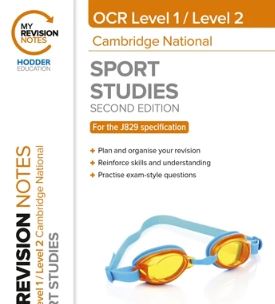 My Revision Notes Guide, J829 unit
CLICK HERE