Mathematics
"The essence of Mathematics is not to make simple things complicated, but to make complicated things simple"

S. Gudder - Mathematician
DG Maths Learning Journey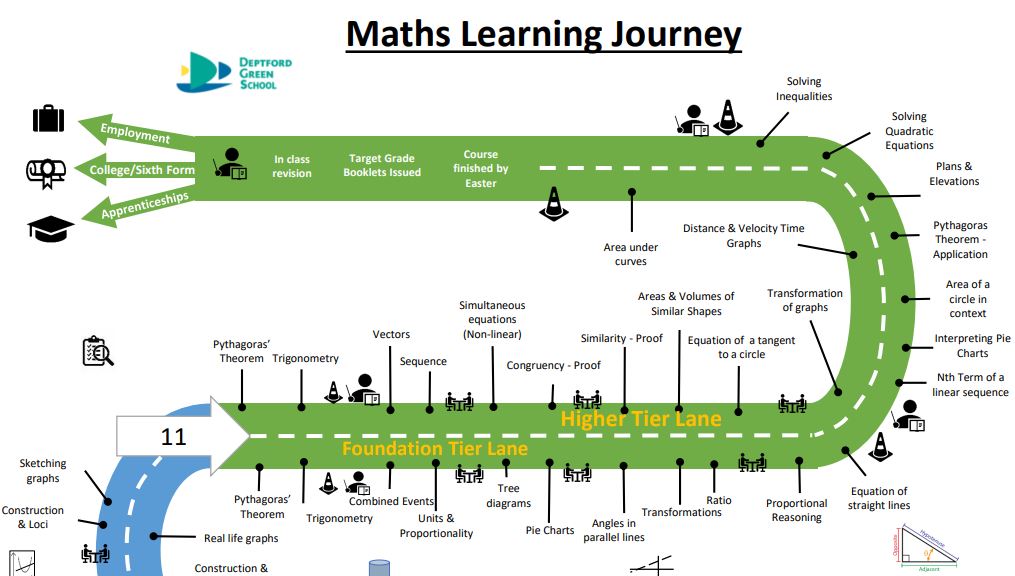 DG Maths Learning Journey
CLICK HERE
Context
The Deptford Green Maths Department ensures that our pupils have access to a high-quality mathematics curriculum, that is both challenging and enjoyable. Also providing our pupils with a variety of mathematical opportunities, which will enable our pupils to develop into independent learners with inquisitive minds. All our pupils have access to a secure mathematical foundation that enables all to become fluent in the fundamentals of mathematics through varied and frequent practice.
We empower our pupils to reason and communicate mathematically and to explain their ideas. Pupils can create relationships and can make judgements using mathematical language. Pupils can problem solve and apply the knowledge and skills acquired to complex, multi-step problems. Our aim is to develop deeper understanding and as a result, pupils can make links across curriculum areas and foster a mastery approach.
Pupils at Deptford Green learn to evaluate and draw conclusions based on their prior knowledge. This helps them to be successful pupils and informed citizens. A solid foundation in mathematics is an essential skill for all pupils.
Class Activities and Enrichment
In Maths, we aim to provide practical ways to understand maths. As well as teacher and student led activities, we also use online platforms such as www.Sparxmaths.com to enhance the understanding of Maths through ICT. Group and pair work is often used in order for peers to work together to find the answers to mathematical problems. We focus on reviewing individual progress following an assessment which allows students to progress in the areas they did not perform so well in.
Key Stage 3
KS3 follows a Mathematics Mastery Curriculum. Mathematics mastery is a teaching and learning approach that aims for pupils to develop deep understanding of maths rather than being able to memorise key procedures or resort to rote learning.
The end goal and expectation is for all pupils to have acquired the fundamental facts and concepts of maths for their year, such that by the end of it they have achieved mastery in the maths they have been taught. At this point they are ready to move confidently on to their next stage of maths. Mastery of a mathematical concept means a child can use their knowledge of the concept to solve unfamiliar word problems, and undertake complex reasoning, using the appropriate mathematical vocabulary.
At Deptford Green School we believe in a cumulative mastery approach, where students use prior knowledge to build on their conceptual understanding of maths concepts throughout the year. The mastery curriculum is designed to help students truly master mathematics. Topics from the same content areas have been grouped together to form mastery half terms. More time is spent teaching fundamentals to avoid re-teaching in later years.
Key Stage 4
During key stage 4 all pupils work towards the national qualification (GCSE).
Teachers aim to ensure that all pupils:
Become fluent in the fundamentals of mathematics, including through varied and frequent practice with increasingly complex problems over time, so that pupils develop conceptual understanding and the ability to recall and apply knowledge rapidly and accurately.
Reason mathematically by following a line of enquiry, conjecturing relationships and generalisations, and developing an argument, justification or proof using mathematical language.
Students can solve problems by applying their mathematical knowledge to a variety of routine and non-routine problems with increasing sophistication, including breaking down problems into a series of simpler steps and persevering in seeking solutions.
Ms Ebanks, Head of Mathematics Faculty: aebanks@deptfordgreen.co.uk
Useful websites to support your child's learning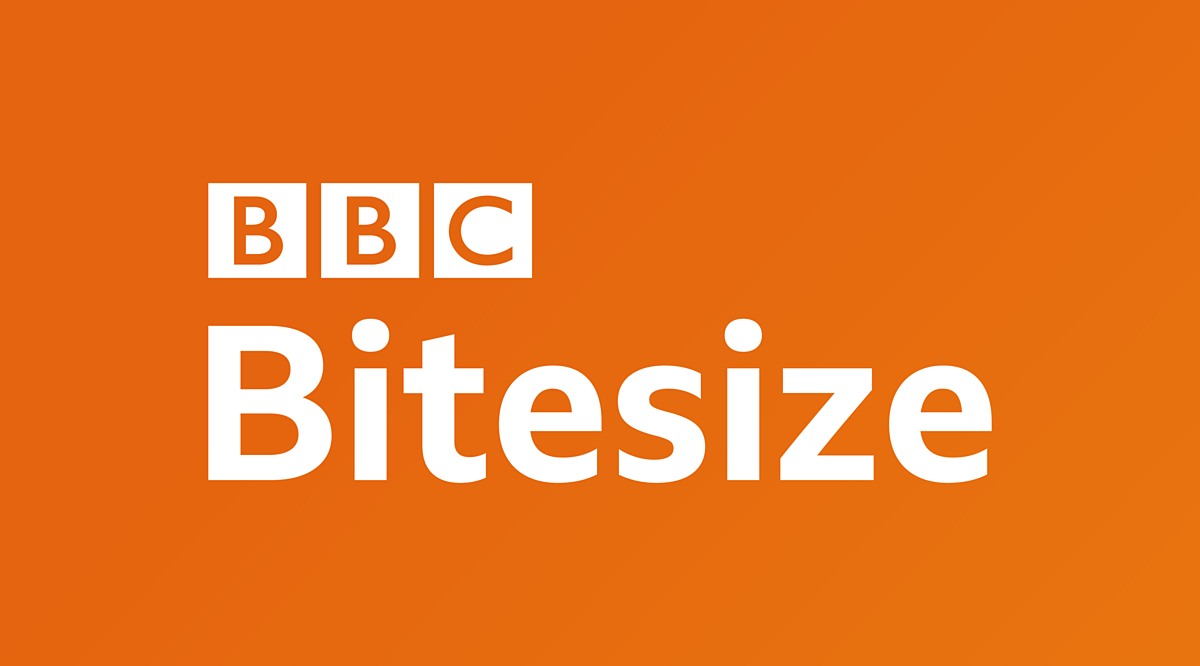 CLICK HERE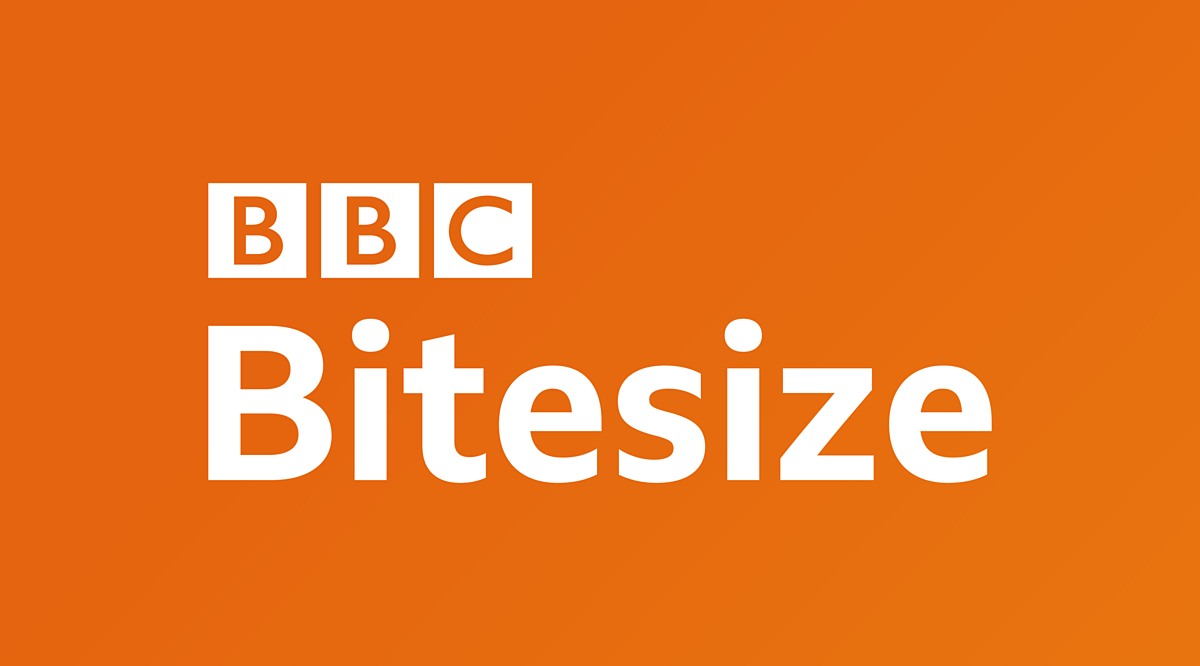 CLICK HERE