Equality & Diversity @ DG
Deptford Green is a vibrant and diverse inner city community school. We place a strong emphasis on Equality and Diversity and this has always been a key focus for us. It's why the relationships between all members of our school community are harmonious, positive and long-lasting. We have high ambitions to be as inclusive as we can be, with social justice and critical thinking at the heart of everything we do. Student voice and the views of our staff have shaped our Equality and Diversity Strategy.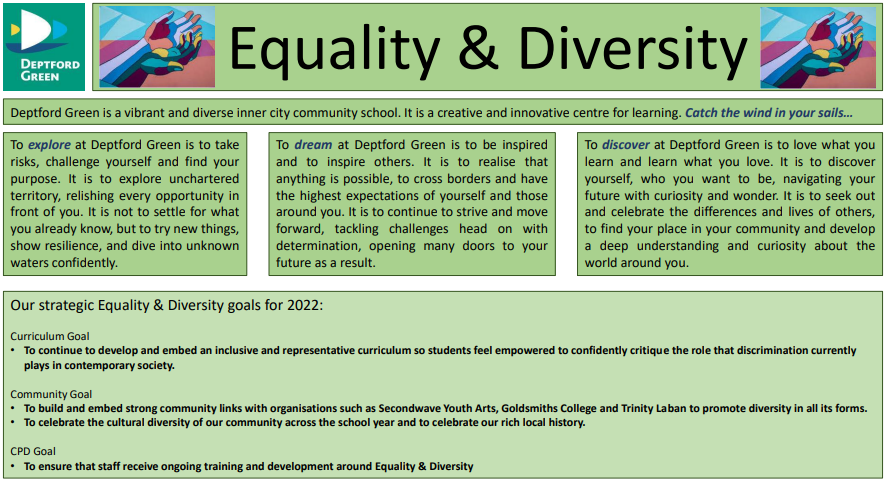 In memoriam of him, please click on the video below to watch the moving video created by DG community to commemorate Stephen Lawrence day 2022.