Enrichment and Experiences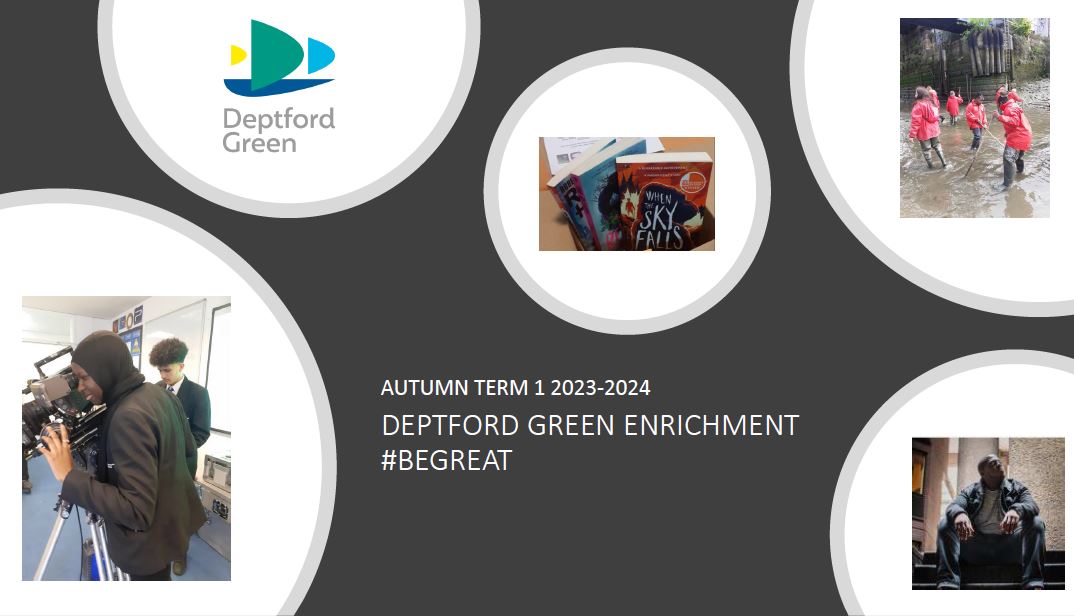 Click Here For Enrichment Timetable
Double Click To Change The Link
At Deptford Green, we firmly believe that education takes place beyond the classroom, as well as inside of it. As such, we have developed an exceptional programme of enrichment and experiences, to prepare students for their future, allow them to benefit from a wealth of social, interpersonal and leadership prospects to enhance not only their CVs, but their personal development.
Our enrichment offer includes:
Trips and experiences are woven through the academic year to complement the curriculum. Dynamic and exciting annual trips abroad include a ski trip to Switzerland and MFL trips to France and Spain; our Geography Department often frequent Canary Wharf and Deptford Creek for field trips, whilst our Humanities Teams take students to Mosques and Synagogues. Embedded within our Careers Programme are trips to the city to meet mentors and universities across the country. In addition, a culture of theatre going, and exploration incorporates regular visits to the West End and other fringe theatres alongside trips to galleries and museums.
A wealth of extra-curricular clubs taking place before, during and after school. These include, but are not limited to: Orchestra, Opera Project, STEM, Table Tennis, Football, Darts, Skate, Jewellery, Gardening, Drama, Podcast, Gaming, Upcycling, Dance, Languages and many more.
Duke of Edinburgh: a life changing award and a recognised mark of achievement, DofE is an accolade is respected by employers and universities alike. The programme enables students to develop essential skills, discover new talents and is a recognition of commitment and drive, requiring students to participate in an act of service, challenge them to improve fitness and widen interests.
Accelerated Reader: Our library is a much used and valuable resource at the heart of our school. Students in Year 7 and 8 have dedicated library lessons, where the sole focus to develop a passion for reading through a variety of books, genres, online quizzes, target setting and general comprehension assessments.