Celine Nembhard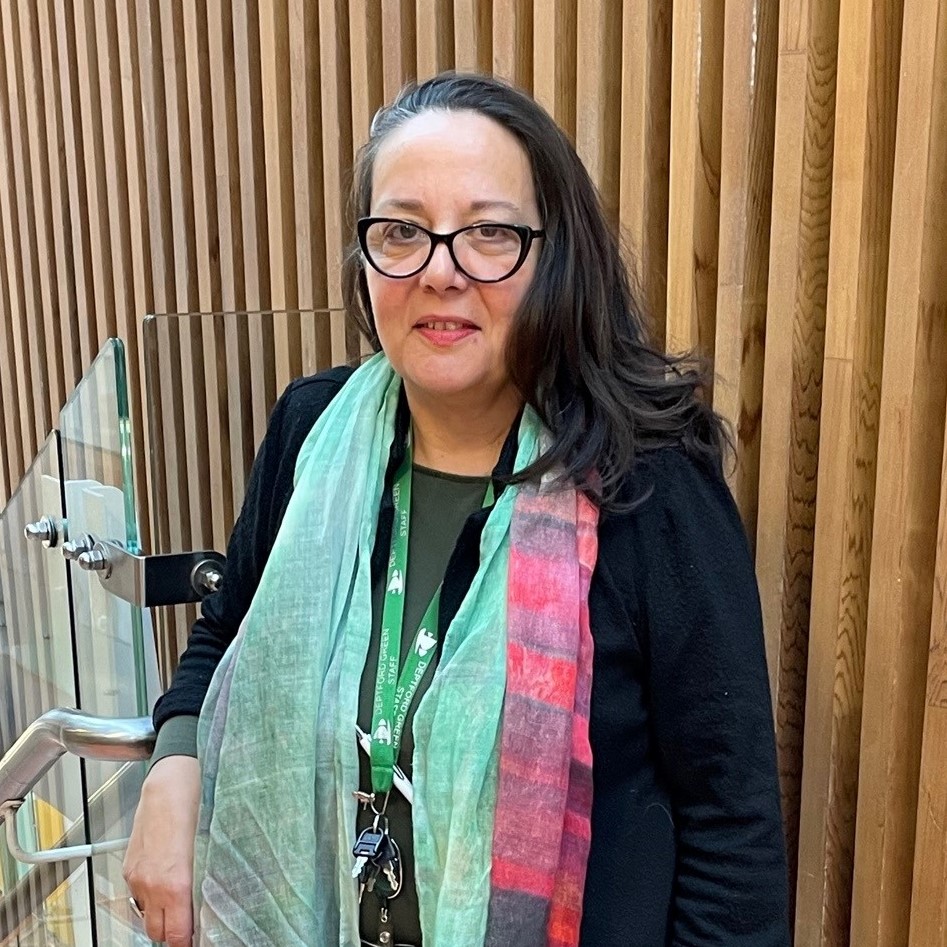 Name: Celine Nembhard

Role: Careers Co-ordinator

Length of time at the school: 13 years
This interview was conducted by Khyrn and Yussuf in Y10 as part of their Duke of Edinburgh Bronze Award and appeared in our newsletter issue of 18th November 2022.
Where are you from originally?
Originally, I am from the south of France. I grew up in a town called Montpellier, it is a beautiful place near the seaside. It also a university town so thousands and thousands of students live there.
Fun fact, the medical school in Montpellier is the oldest continuously working medical school in Europe and as a sixth former in Montpellier, visiting their medical museum was a very entertaining, if gruesome, way to spend an afternoon!
Did you attend the university?
Yes I did attend Montpellier University.
What brought you to England?
In France, like a lot of European countries, if you don't speak other languages, your access to the job market is quite restricted. I came to England because I wanted to improve my English before I started applying for jobs. I came to London and I really loved it, so I started working here. I met my husband, had children and I stayed (but I'm still trying to improve my English).
What made you want to work in a school?
I really enjoy working with young people, however, I didn't know that to begin with. When I was younger a few people had told me I would probably enjoy working with young people. However, maybe because my mum was a teacher, I partly resisted the idea. Overall I really enjoy working with young people and try to give them access to things I might not have had access to when I was a student.
Why did you choose Deptford Green?
Partly, it's because I live in the borough of Lewisham, so it is a very convenient commute to work! Also, I think because I work in the area I live in, it adds another dimension to my role. My role is to provide you (students) with as many opportunities as possible. I also believe Deptford Green is a very special school with very special young people in it.
What is your role at DG?
My job title is Careers Coordinator so that includes organising things like Work Experience (mainly Y10) , ensuring that you as young people are aware of opportunities in the job market and in further education but also making sure you are prepared to access those opportunities. A typical day might include meeting with universities to see what I can organise for different year groups for example, so you can visit them either to try out a subject or to have mentoring.
I might also take students to visit an employer. This is the result of me linking and making connections with employers, outside organisations, colleges and universities etc so young people at Deptford Green can develop an awareness of different pathways and have avenues to explore and develop their interests and transferable skills. I really love my job because I get to work with you (young people) for part of the day and to also link with the outside world so there is a variety that I really enjoy.
What do you like most about your job?
There's a variety of things I love. For example, because I live in the area, I sometimes see ex-students and talk about what they have gone on to do after their GCSEs and to know that I was a little part of yours and their journey to becoming successful people is immensely rewarding. It's joyful.
Maybe I also have a short attention span, so I enjoy doing a variety of different tasks and use different skills and learn new things every day and this job allows me to do that.
How long have you been working at DG and what made you stay?
Soon I will have been working here for longer than some students here have been alive! I was trying to work out how long I have been working here earlier today; I think 13 years and what made me stay? I think it is because the young people are amazing, so I really love working here.
What are your passions?
On a professional level , my passion is to make sure that young people have access to opportunities. I believe passionately in fairness, social mobility and social justice and I think my role is hopefully a part of that. Although I grew up in a beautiful place in France, there was not that many opportunities available to us and there were barriers to accessing opportunities so I think that part of my role, to make sure you have those opportunities, is my passion. In my personal life, I love my family, I love spending time with them, I love reading and art, theatre and cooking.
What is your favourite food?
I love fresh food, food from the market. I love French food, food from home like my family's cooking. I also love Jamaican food (part of my family is Jamaican) such as rice and peas, jerk chicken and ackee and salt fish .
Are there any books you would like to recommend to the students?
One book that I loved was Small Island by Angela Levy. I also watched the play and the TV adaptation, which I loved equally. The book is is about the Windrush generation. About coming to a new country and expectation vs the reality of that journey. It is about family, love and race and I feel it is a very beautiful and moving and important story.
One final question from me. What is your favourite holiday destination?
Because I live away from my family, I like to visit France as for me holiday is all about family. Last summer. I spent the whole holiday there. It was really nice, hot and relaxing, going to the sea, to the river and just being with family. I rarely travel to far away destinations.