Admissions @ DG
Welcome
Hello and welcome to Transition at Deptford Green School.
My name is Mr Walker, and I am the Head of Key Stage 3 and oversee the transition between primary and secondary.
I know first hand how daunting and challenging such a change can be moving from Myatt Garden Primary School to this very school myself. Therefore, it is my mission to ensure that every pupil and their family feels known, valued and supported when joining us. Our team promises to work tirelessly to care for the whole child from day one, best placing them to not only be successful here, but in life after they leave us. This page will outline our outstanding transition provision.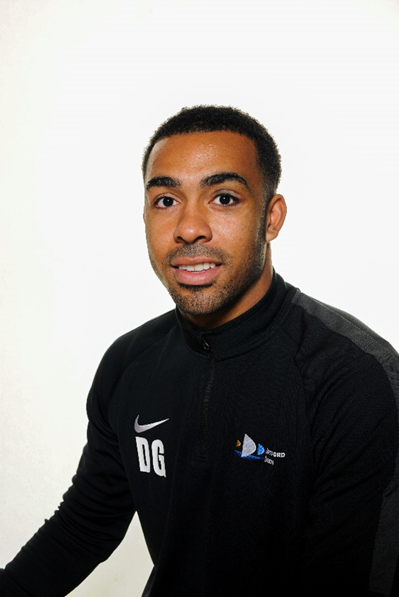 The transition from primary to secondary school is an important milestone in the lives of children and also their families. At Deptford Green School, we pride ourselves on providing our new students, parents and carers with a smooth and enjoyable transition programme so that when students arrive on their first day in September, they are excited about the next chapter of their educational journey, rather than feeling apprehensive. Some of our current students have kindly answered some common questions that your child may feel are useful. Please watch here:
All of our staff are committed to every child and share one vision that ensures the students' time here is one of growth, discovery and challenge.
We want our new students to feel part of the Deptford Green community as soon as possible knowing that they are in a place that nurtures and brings out the very best in them everyday. We also want them to share our values of Respect, Kindness and Acceptance for all and embody these values in all that they do.
We have already offered all families a tour of the school, a presentation from our Senior Leaders on key school information and a question and answer opportunity. You will also shortly receive an invitation from us to visit our school for a 1:1 interview. It is so very important that you attend the interview so that we can really get to know you and your child. We are also organising meetings and visits to primary schools to meet your child, and we are planning an exciting induction day. We are doing everything we can to ensure your child has a smooth and effective transition.
If you have any concerns about coming into school please do not hesitate to contact admissions or myself (email addresses below) and we will arrange an alternative time to meet with you and your child remotely or personally.
Mr Walker, Head of KS3 & Acting Asistant Headteacher- fwalker@deptfordgreen.co.uk
Mr Sinclair, Transition leader and KS3 Pastoral Assistant - jsinclair@deptfordgreen.co.uk
Mr Jones, Head of Year 7 - jjones@deptfordgreen.co.uk
Please email any admission or admin queries to:Ms Wilson KS3 Administrator - jwilson@deptfordgreen.co.uk