Adam Lambert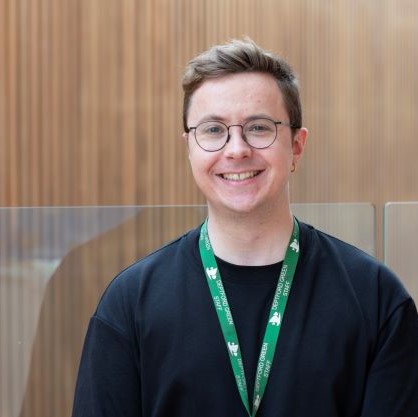 Name: Adam Lambert

Role: French and Spanish Teacher

Length of time at the school: One year
What attracted you to teaching / your job role?
I like how active teaching is, how it's based on communication and interaction, and how it changes from day to day. As for my subject: I've always enjoyed learning and speaking languages, and I'm determined to share that with students. I'm on a mission to change the perception some students have of languages as being scary or difficult.
What inspired you to work at Deptford Green? What makes this school unique?
Deptford Green is proudly individual and independent-minded, which I really like. The school feels rooted in its community, with many students and staff alike coming from the local area.
What do you enjoy most about working at Deptford Green?
It's a small(ish) school, which makes it feel like more of a community. All the staff know each other; I know a lot of the students, and they know me. It feels cosy in a really positive way.
What is unique about your role at the school?
I've been doing a lot of work on the lessons and curriculum, and as an NQT, I'm trying to bring as many ideas from my PGCE as possible to make language learning fun, creative and spontaneous!
What are your future ambitions? What do you hope to achieve during your time at DG?
For now, I'm just trying to get through my NQT year – I'll cross that bridge when I come to it. My ambition is for more students to enjoy languages!
Tell us why pupils enjoy coming to Deptford Green?
For a lot of students it's a safe, welcoming, calming place, which feels like another home. Students appreciate the hard work of the staff, and know that they're getting a really high standard of thoughtful, creative education.