Deptford Green '1 Club'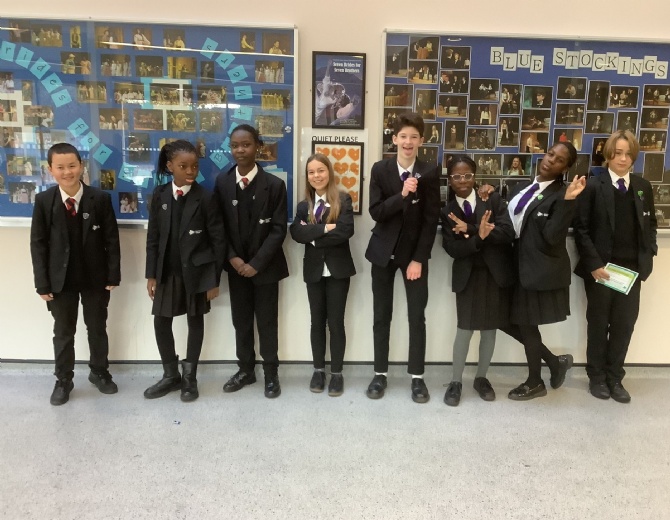 Students with top '1' effort grade across the board rewarded for their special achievement.
At Deptford Green School we recognise the link between effort and strong outcomes. We know that if our students are trying their very best in all lessons at all times, they will make strong personal and academic progress.
We also value student voice and through meetings with students we decided to create a '1' club; this is a club for students who achieved a '1' grade for effort across all subjects.
We all agreed that these students deserved special privileges!
This term we have over 50 of these students across all 5 year groups. They were rewarded with a certificate, a badge, a lunch queue-jump every day, a special breakfast plus our year 10 students get the opportunity to leave the school site to go out at lunchtime once a week.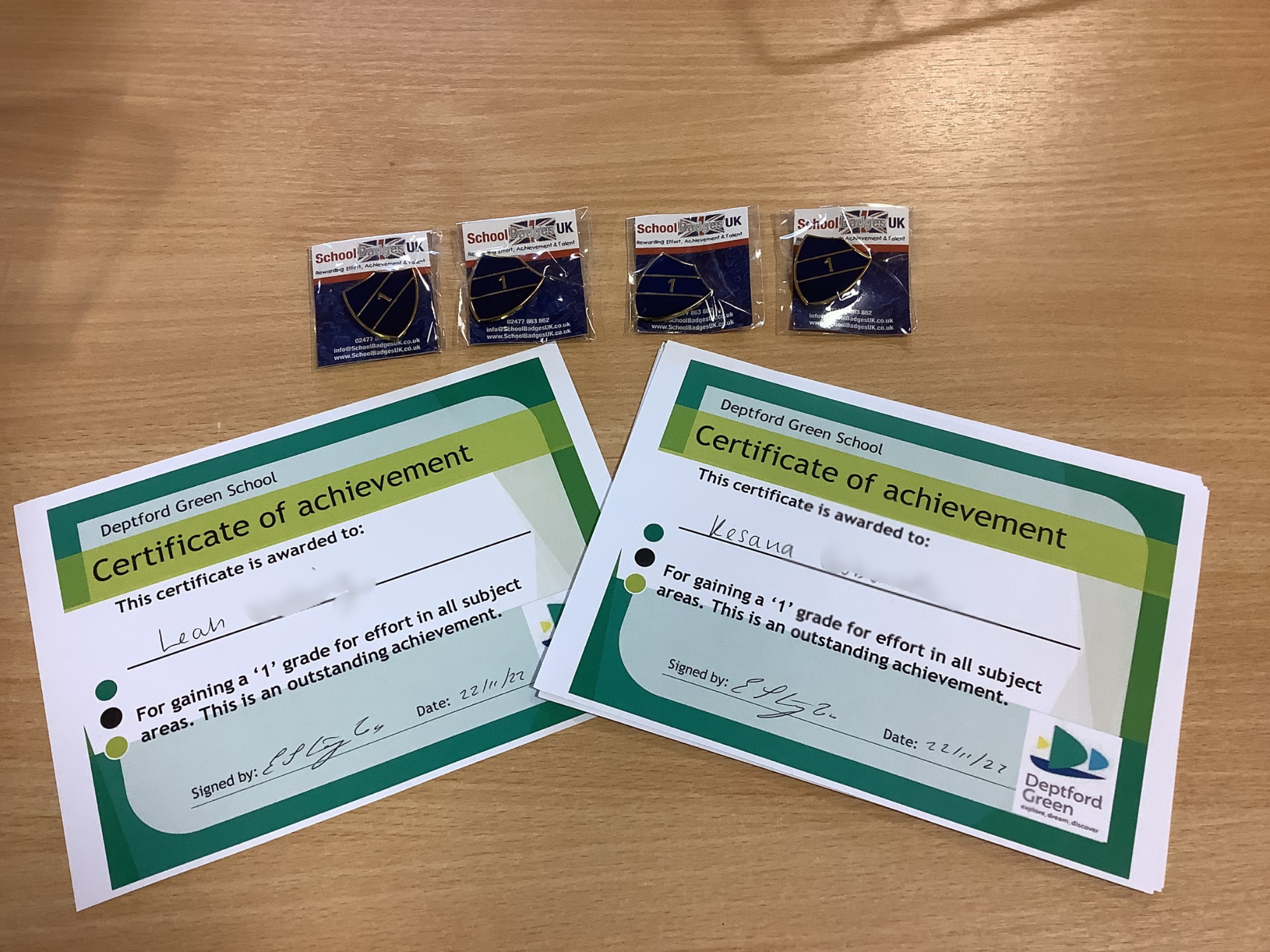 Certificates and badges given out.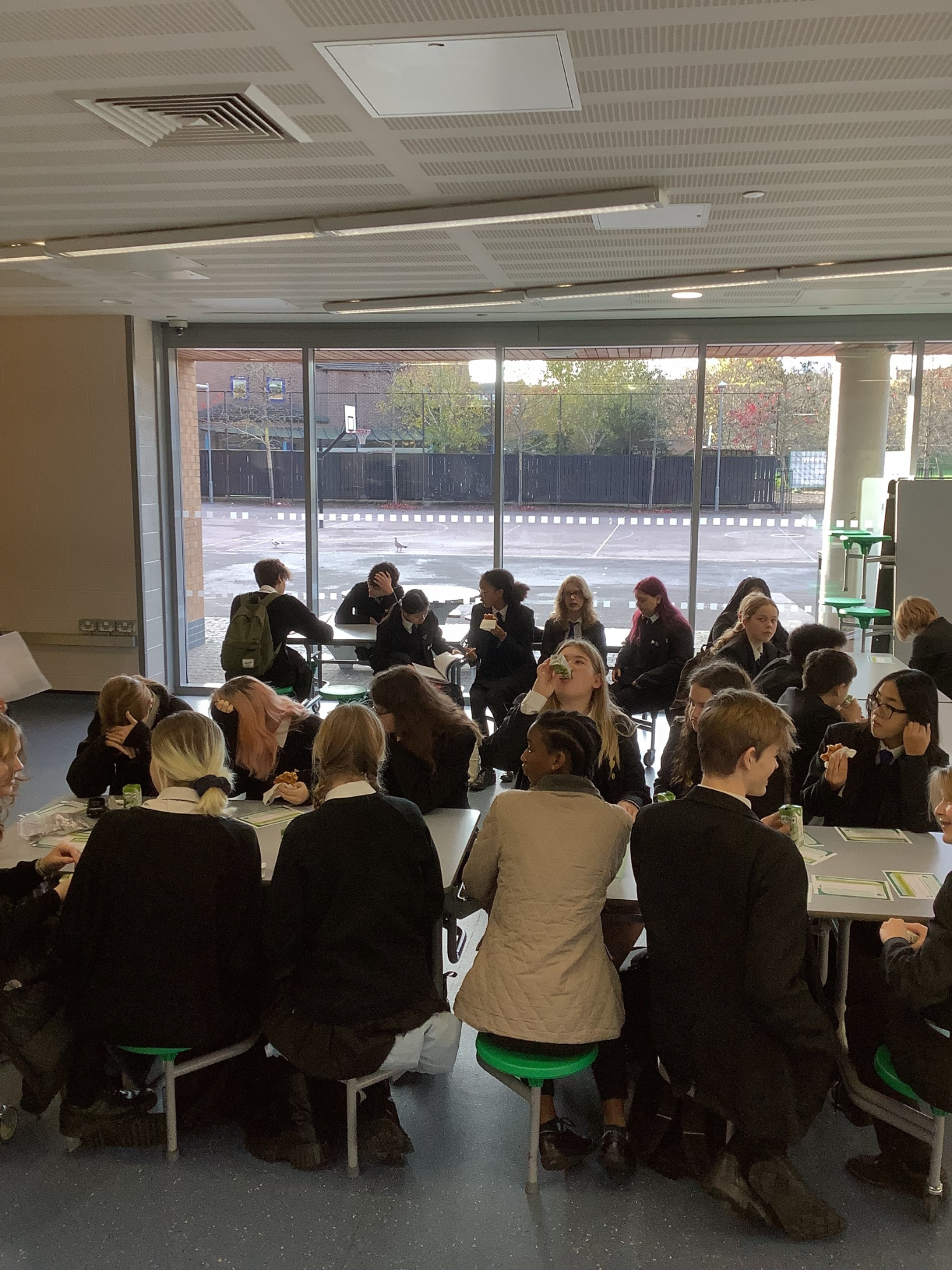 Reward Breakfast.