Year 10 BIMA Digital Day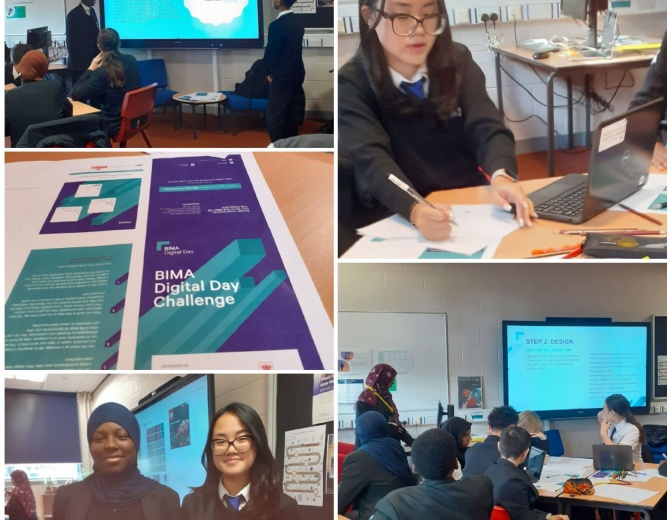 "We loved developing ideas, pitching and learning about digital skills and Careers"
Working with James, Director of Digital & Strategy, and Rania, Product Manager at William Joseph Agency, students were tasked with finding digital solutions to business and sustainability issues.
In teams, students worked on briefs set nationally by Primark and Royal Mail and were Product Managers, Designers and UX and Content Strategists for the day looking at how digital could improve customer experience and services, make businesses more sustainable and have a more positive impact on the environment. Working through a 3 steps process -Discover, Design, Deliver- students developed and presented really interesting products and strategies.
Thank you to William Joseph for supporting our students to develop transferable skills, discover other Tech and Digital roles beside developer and gain an insight about a digital workday.
William Joseph is an agency that design digital products for other organisations working to make a positive change. It is a B Corporation: a business that balances purpose and profit and consider the impact of their work on their staff, their community and the environment. Looking forward to welcoming them in school again.