Y8 Geography Trip to the Thames Barrier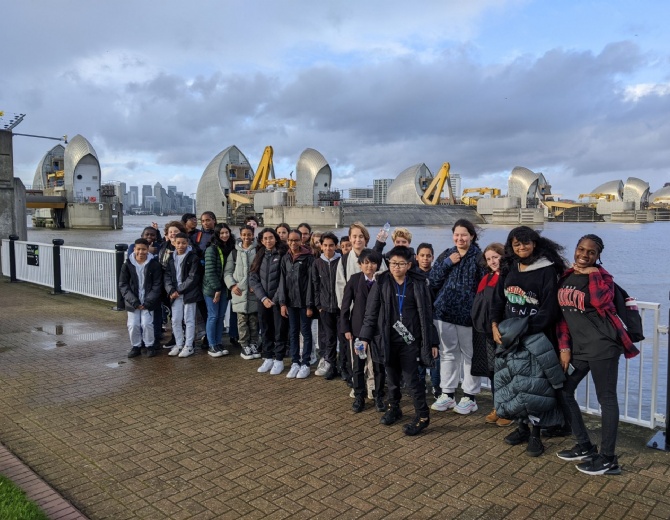 On Wednesday 8th November, a group of year 8 pupils visited The Thames Barrier in Greenwich. The aim of the trip was to learn about how the barrier works and how it protects London from flooding.
Year 8 are studying the topic of Rivers this half-term and this visit would have given them an in-depth insight into how tidal rivers work and why the management of the Thames is important to London.
Pupils looked at flood maps and the potential disaster of a flood in central London. They had to decide what items they would take with them if a flood did happen, and they were able to run a practise drill of operating the barrier in the even of a high tidal surge.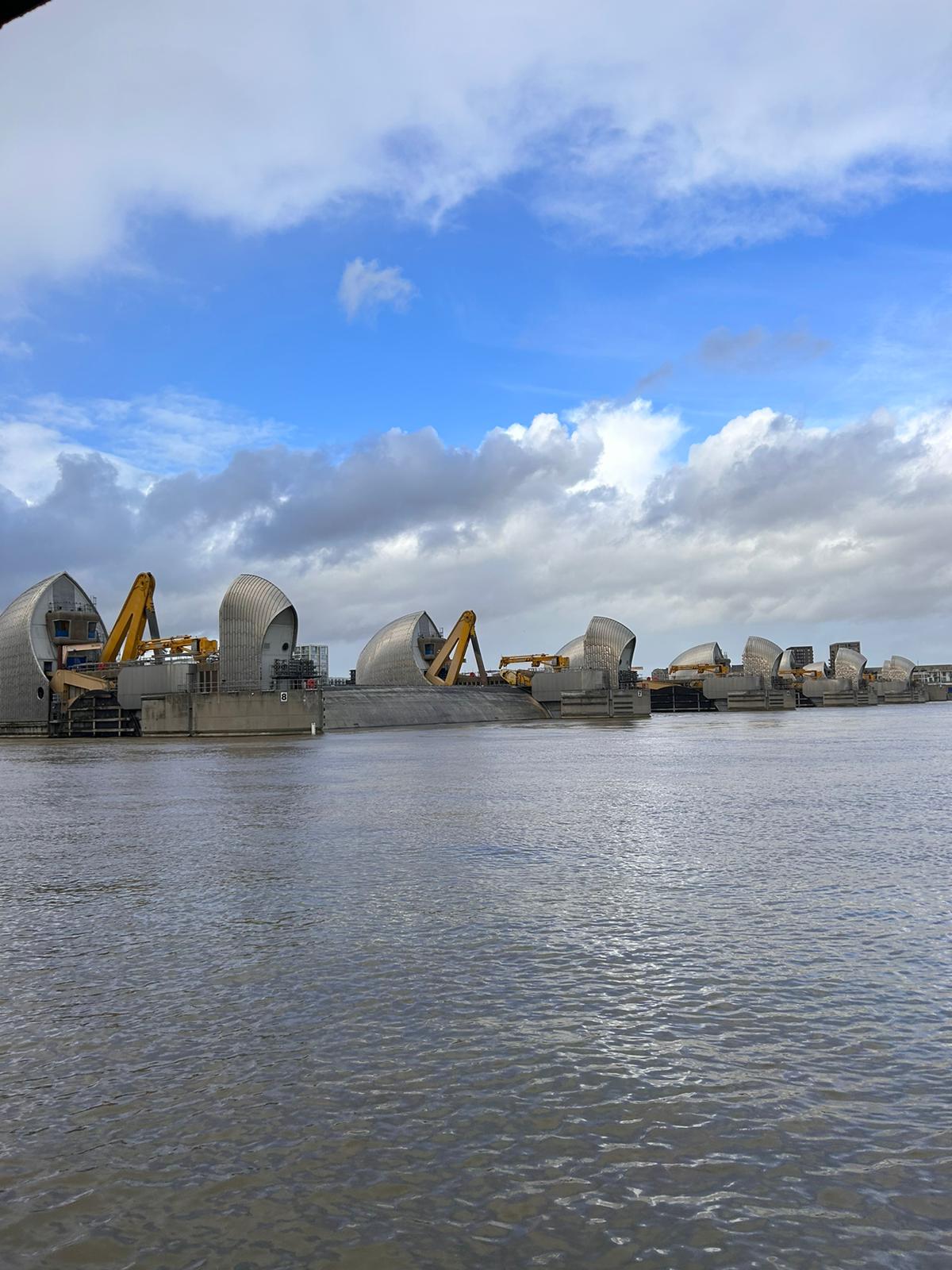 The Thames Barrier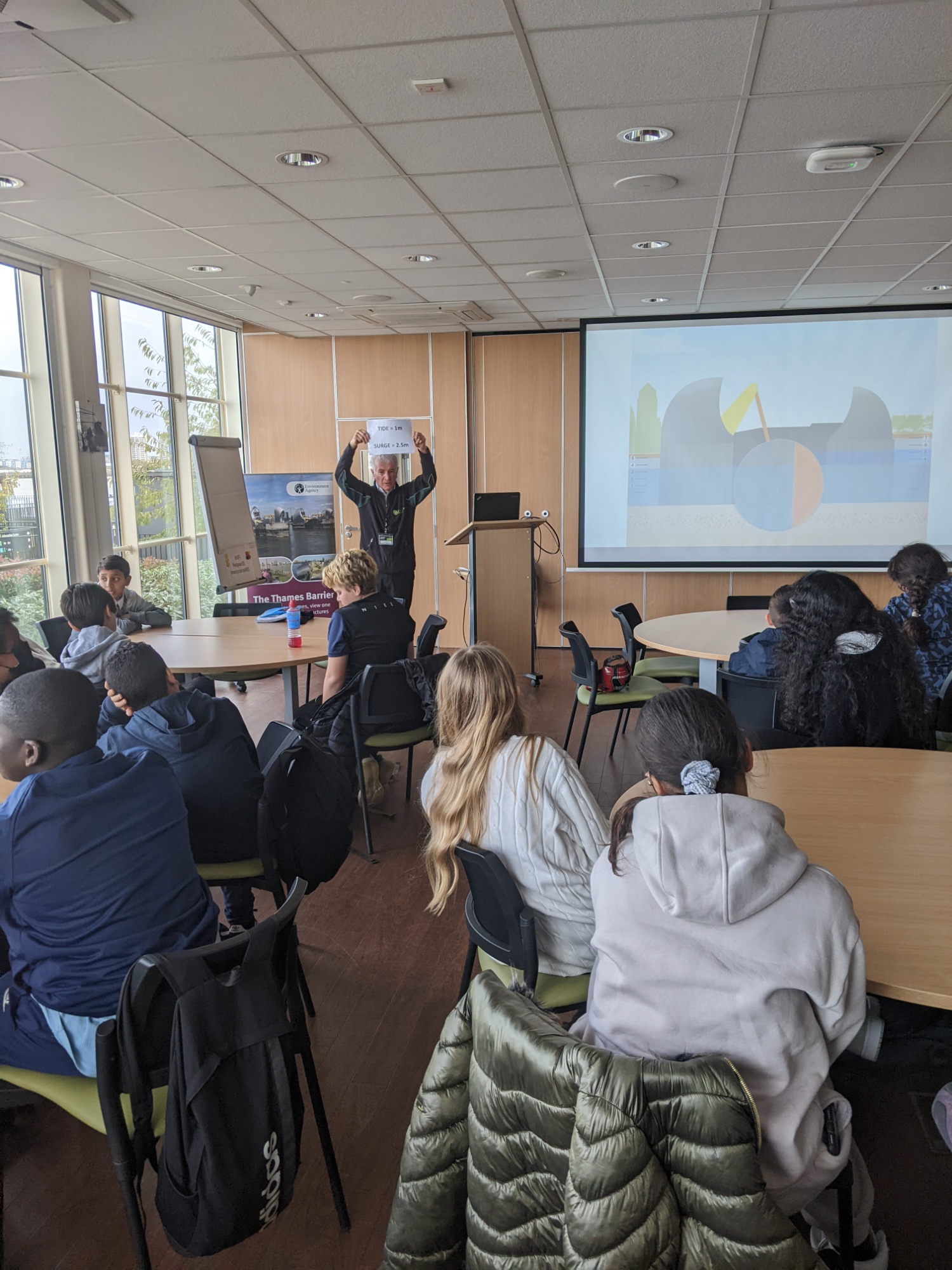 Learning about tidal surges