Black History Month - Events Update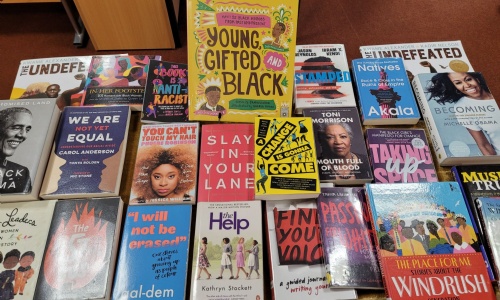 The first week of Black History Month was a big success with activities taking place across the school.
Highlights of the week included an assembly on significant events for our area such as the Battle of Lewisham, New Cross Fire and Black People's Day of Action. Our amazing librarian Ms. Walker has also curated a selection of books by black writers for students to explore throughout the month.