Time for Change - A Cultural Happening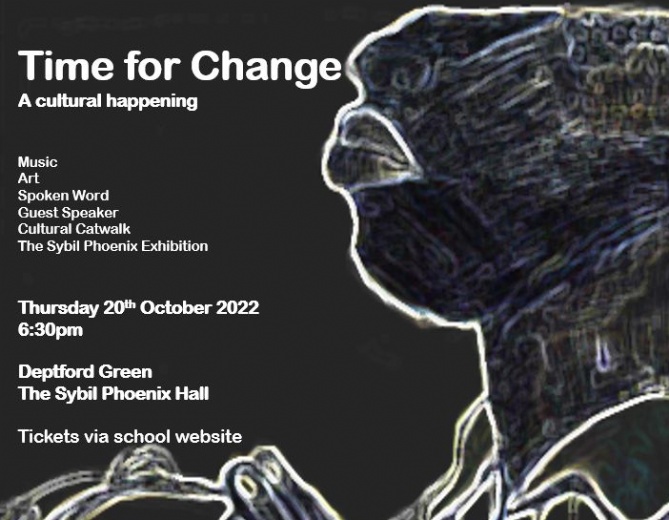 Thursday 20th October 2022 - 6.30pm
We are excited to be hosting the following event at Deptford Green on 20th October.
As part of our celebration of Black History Month, Time for Change will be an evening of reflection and action. We will have some wonderful art exhibitions, including work from our Year 10 photography students and a 'We Are Lewisham' exhibition about the life of Sybil Phoenix, a woman who places action at the very heart of everything she does. We will also have a catwalk of cultural dress, celebrating our diverse cultures.
There will be spoken word about the lived experiences of our young people and an inspirational talk from a publisher about her journey in becoming successful and the part she plays in the success of others. A celebration in art, word, food and fashion!
Tickets can be booked via the following link:

Booking Link

A small ticket donation is required, but refreshments are free

!

We look forward to seeing you then.