Careers News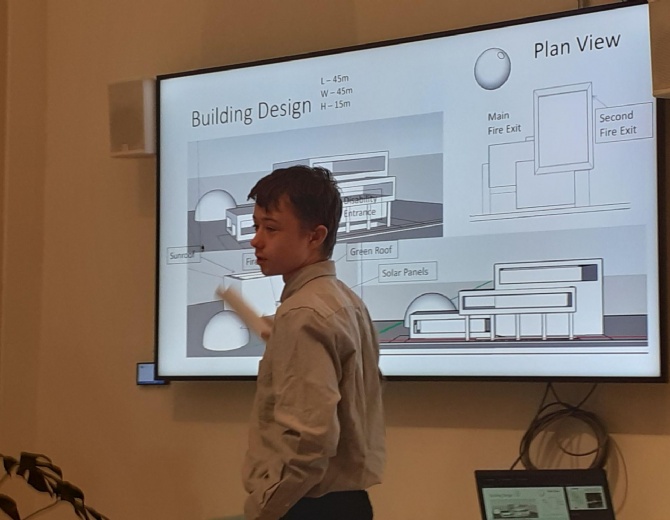 Despite having completed his GCSEs and deserving a rest, Ben (one of our Y11 students) delivered a professional presentation to employers in Elephant and Castle recently.
The judges awarded his amazing architectural design for a sustainable learning space, commenting on his inclusion of a green roof, solar panels and a Bio-Dome providing food served in the restaurant and local green jobs.
Throughout his career at Deptford Green, Ben has demonstrated a high level of commitment to developing projects and learning new skills independently and with industry professional. He has worked with Engineers and Architects, including HKS and Aros and lately shadowed a BIM manager from Lendlease.
We are so proud of you Ben and look forward to following your career progress in your new college and beyond. You've got this!