Ukraine Sunflowers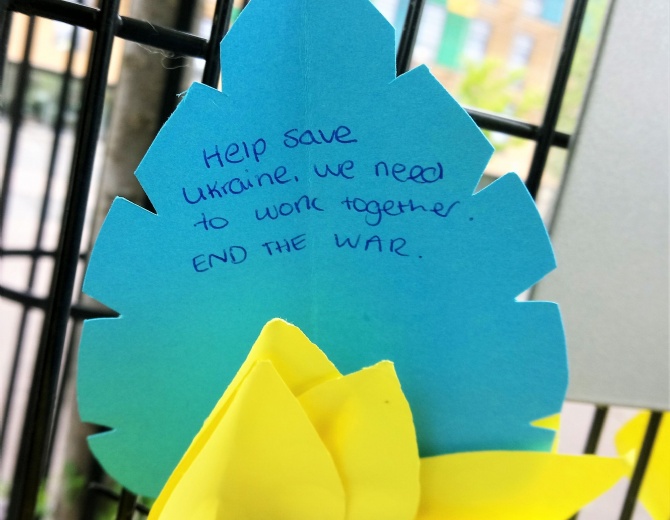 This is a devastating and terrifying time for the people of Ukraine.
To show our support, the school decided to create the sea of sunflowers, since the ubiquitous presence of the sunflower in the villages and countryside of Ukraine has made it a national symbol.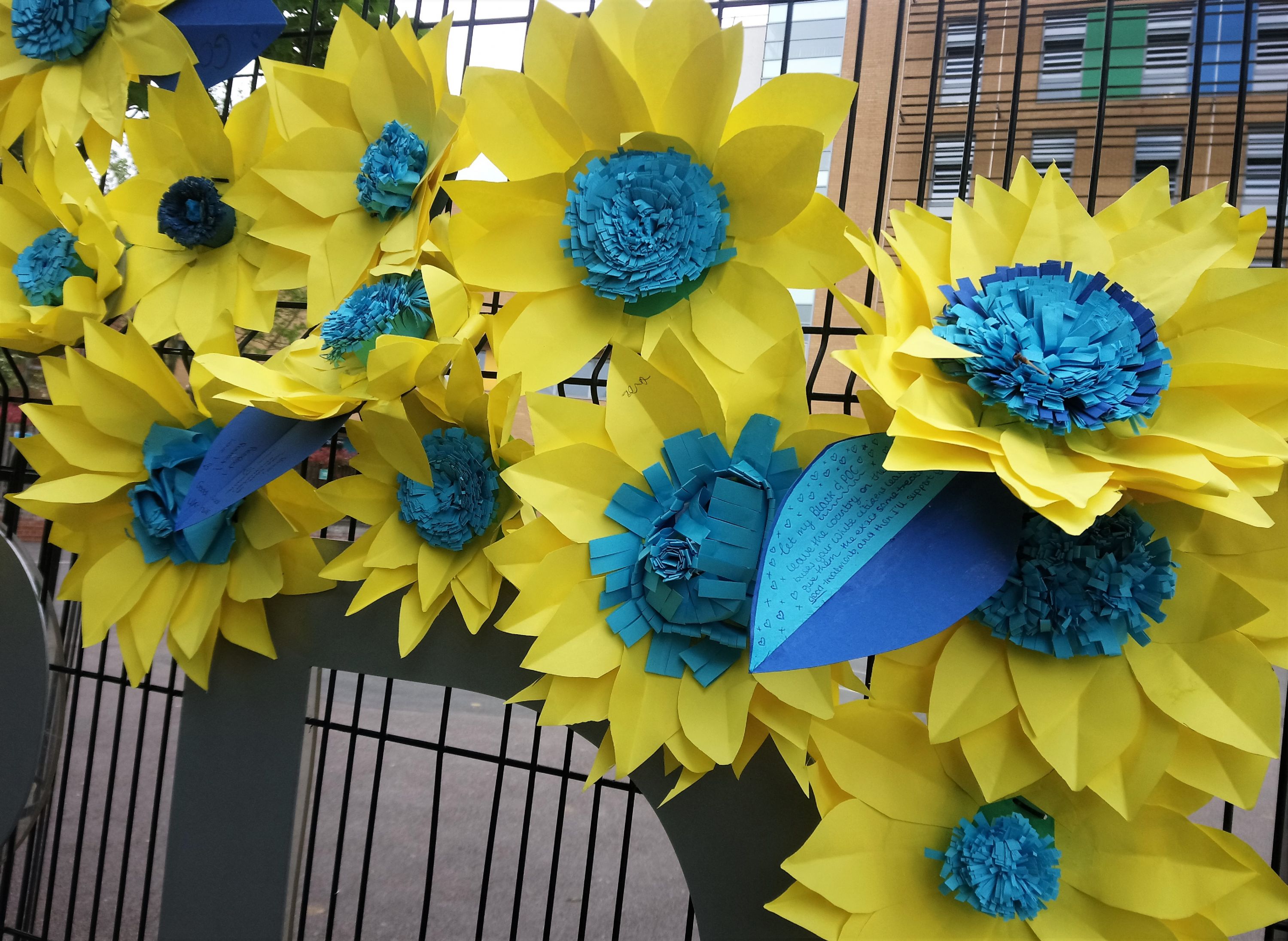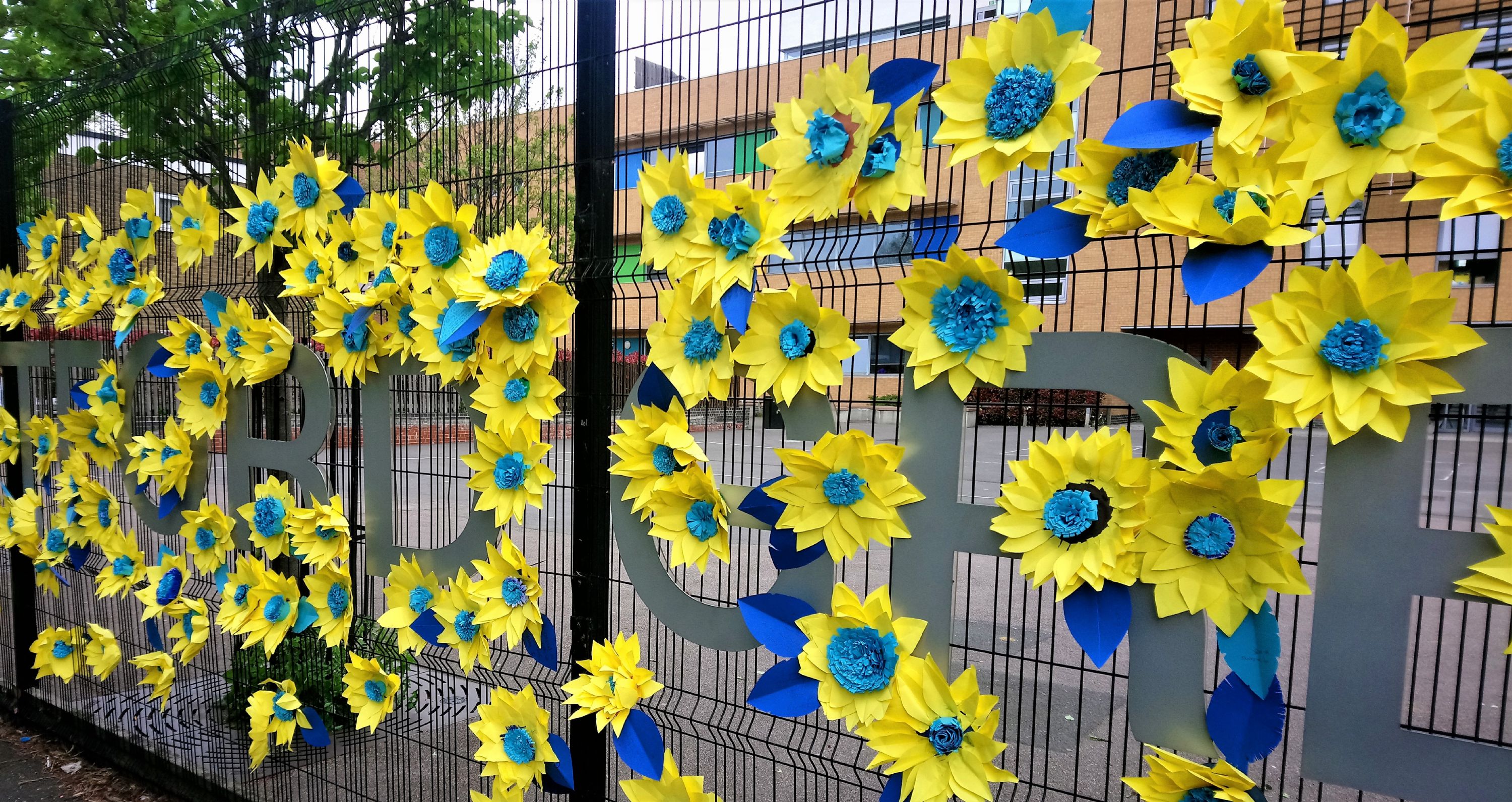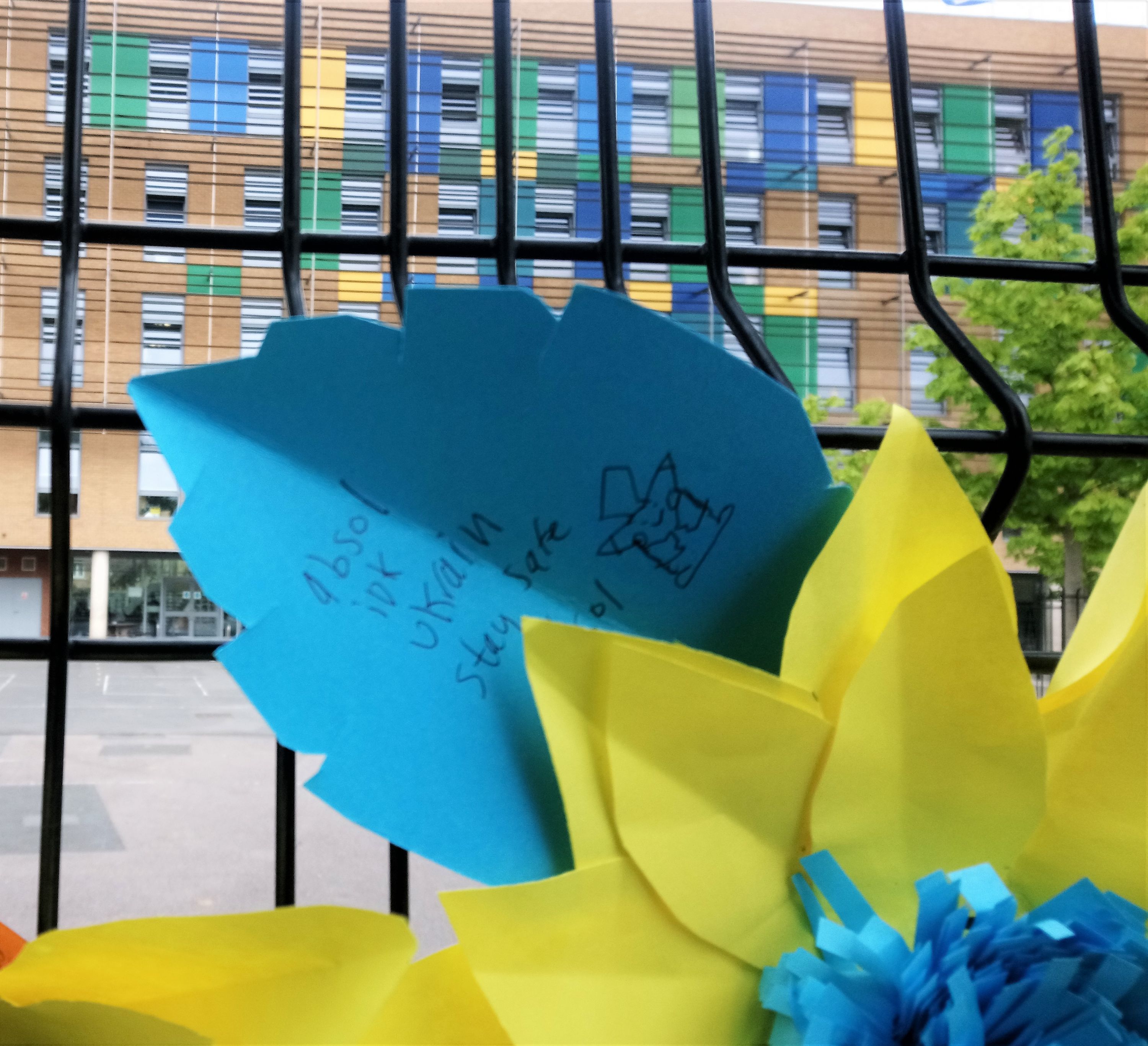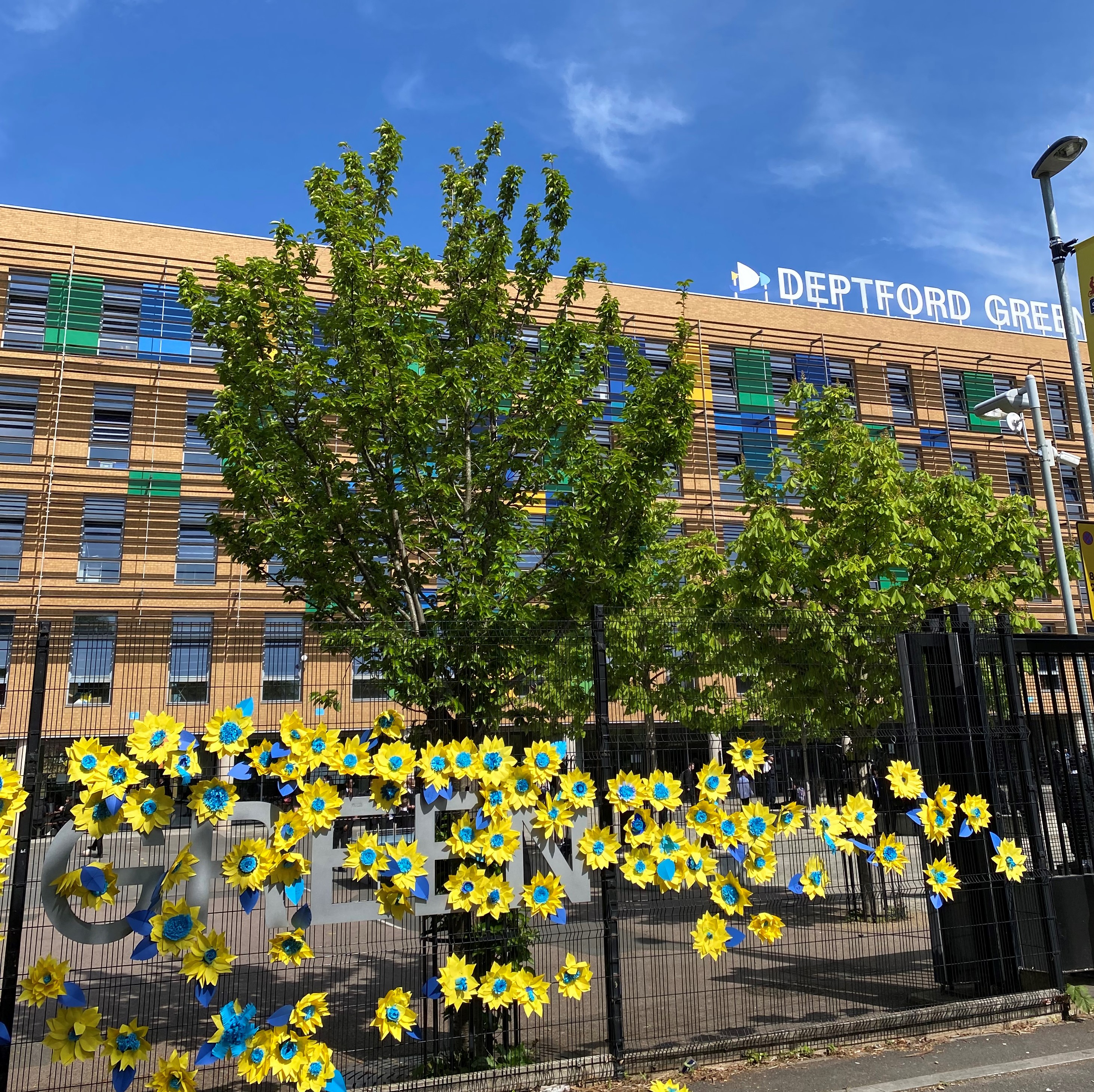 All students in years 7-9 took part in scrupulously creating the paper sunflowers using the colours of the country's national flag. Messages of peace were written on the leaves. The flowers then were tied to the school gates, creating an impressive display of yellow and blue.