Show Racism the Red Card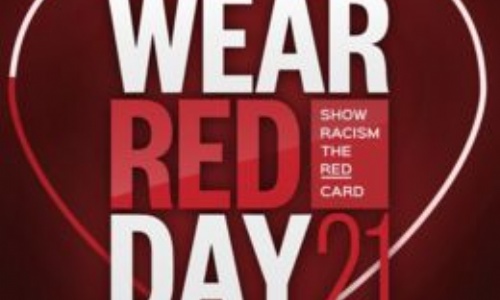 Show Racism the Red Card's annual Wear Red Day will be taking place on Friday 22nd October 2021.
We would like all staff, students and parents to get involved and Show Racism the Red card by wearing as much red as possible on Friday 22nd October. Students will not need to wear their uniform if they are taking part, but they must wear as much red as possible. We are also asking staff and students to donate £1 to raise money for Show Racism the Red Card, which is the UK's largest anti-racism educational charity. For more information, please click the link: https://www.theredcard.org/
All students are still required to bring their school bag, PE kit (if they have PE on Friday), their reading books and equipment. The day will start and finish at normal times and lessons will resume as normal.