Year 10 Art Sculptures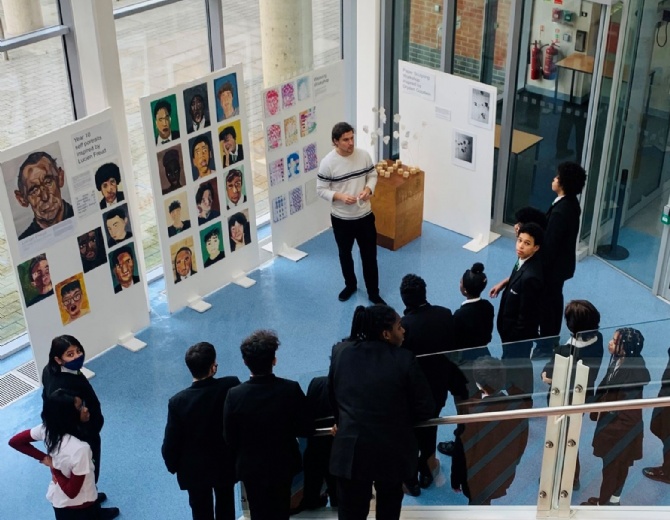 Mr Djordjevic is so proud of the work the year 10 art class have produced this term!
The students were introduced to the artist Lucian Freud, and were investigating his impasto style of painting where thick paint is applied, usually thick enough to visibly see the brush strokes.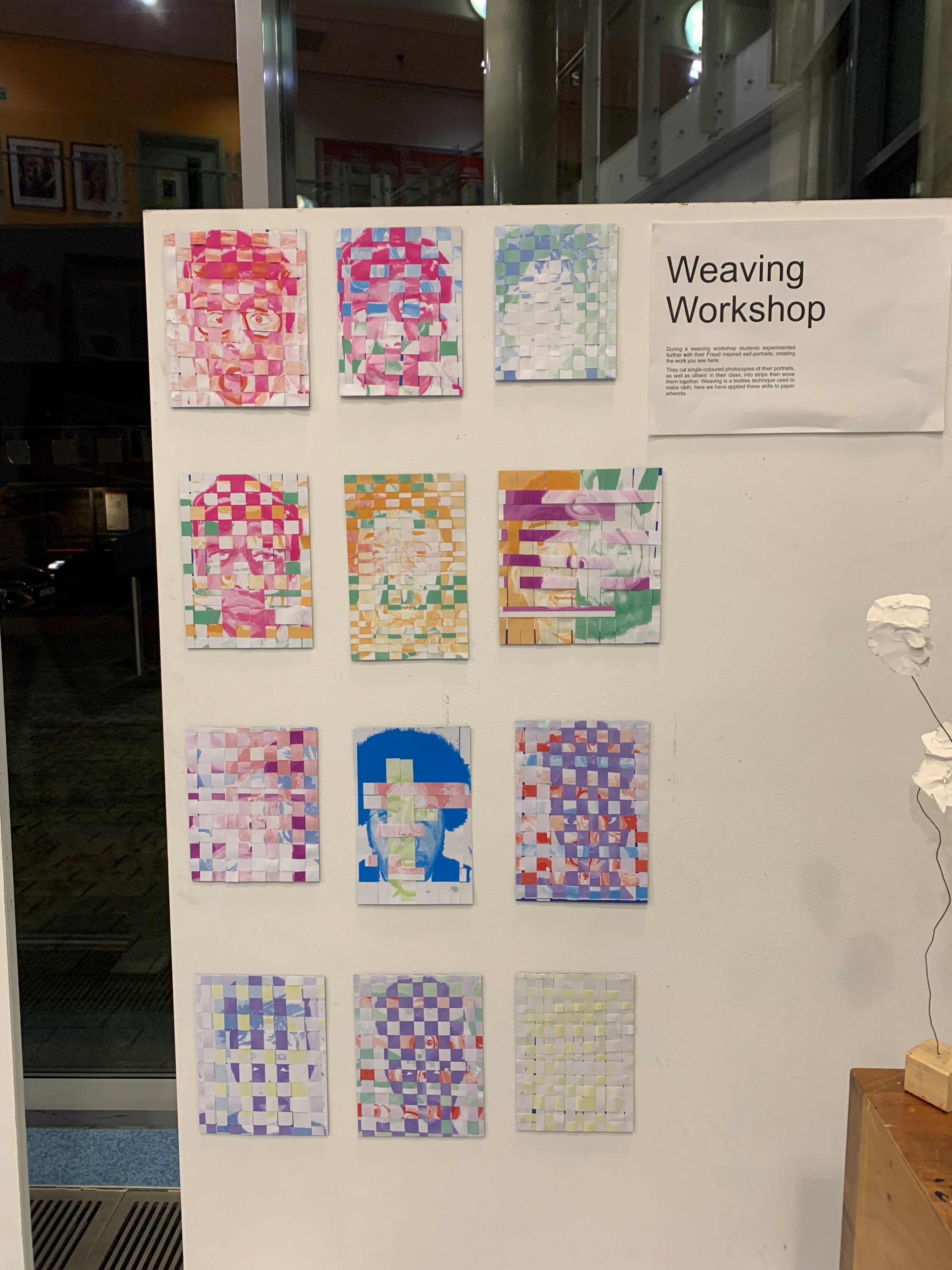 Following on from their Freud portraits, the student took part in a paper weaving workshop using monochromatic copies of their work to further develop their outcomes to experiment with different media.
On the subject of paper as a medium, the class investigated another artist called Dryden Goodwin. Using a needle and scissors the students created paper sculptures made from photographs of themselves, which they then presented on wooden plinths with wire. The purpose of the activity was to get the class thinking outside the box and taking a basic material like paper, manipulate it to create a stunning piece of art.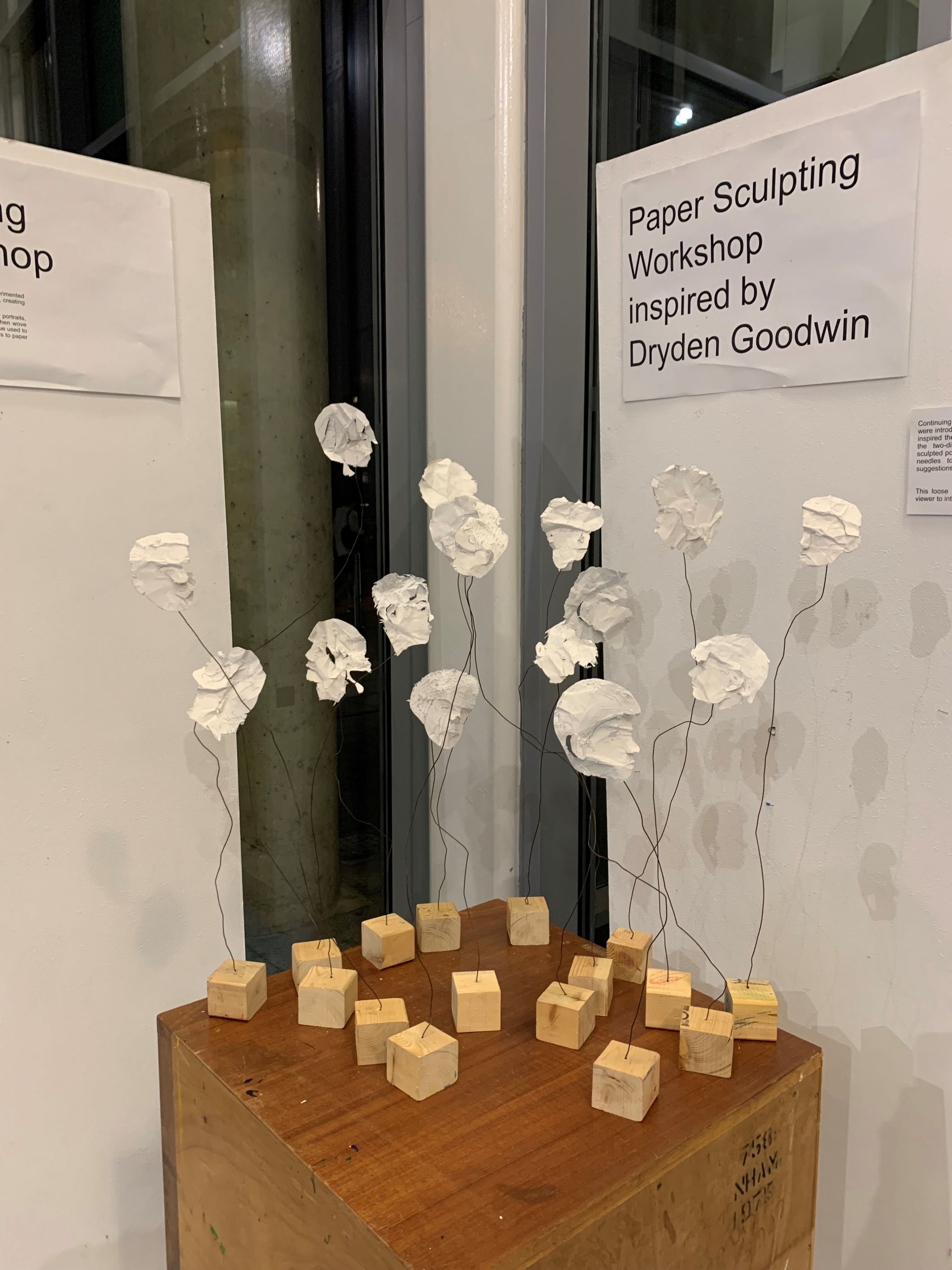 Well done year 10 art!!!