Peer Mediators in Form Time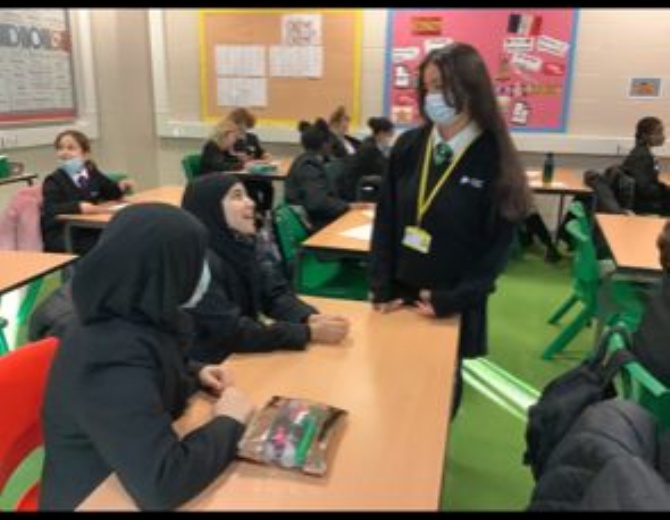 Year 10 and 11 RPM's attend year 7 and 8 morning tutor times weekly.
They were keen to visit to check on wellbeing, lead tutor activities and support the younger students with their organisation. They're doing a fantastic job, and we are so proud of them!