News from the Art team!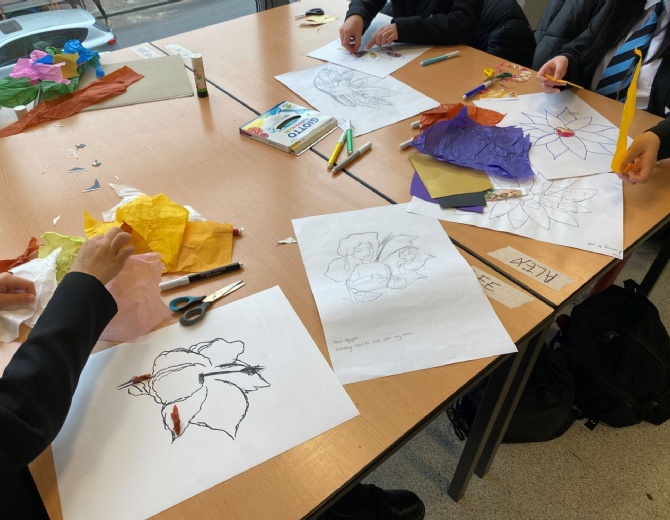 We are super excited to be working with a local mural artist, Patricio from Artmongers, to design and lead on a mural for a converted library space in new Cross. Our gifted year 7 & 8 designers have so far carried out a brainstorming session and agreed to look at bringing nature to New Cross.
The students then created collages inspired by their work produced last week (drawings of flowers with illustrated petals representing school subjects). They used a plethora of materials for this including tissue paper, gold and vibrant coloured card, prints of artworks by artists such as Litchenstein and unknown Neanderthals, handmade paper with pressed flowers in it… lots of lovely stuff. The students were encouraged to think about how they would layer these materials, eg. translucent tissue paper over cave paintings to alter the hue, and play. The ethos of the workshop was 'it doesn't need to be neat, just try it' pushing the children towards thinking through making.
Watch this space for the final outcome!