Y10 Community Apprentice Programme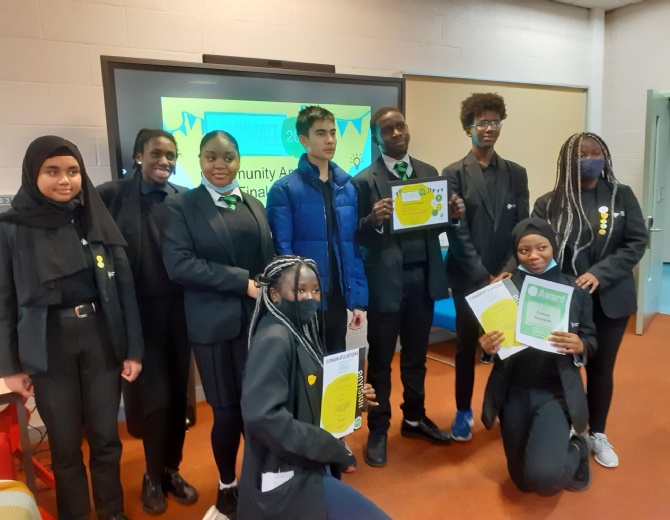 Our first community apprentices' group of 21-22 have just completed the programme, winning the creativity award after a flawless and impactful pitch to a panel of judges from the world of work. They could certainly teach a thing or two to the candidates on a certain BBC programme!
They fundraised- with a quiz and presentation to their mentors- for Tender, a charity that works with young people to recognise and avoid abuse.
Their personal development objectives were to improve the following, no matter their starting point:
I feel more confident
I can work in a team
I find it easier to talk to people
I have creative ideas
I know how to communicate effectively
I find it easier to face challenges
We are grateful to Space Doctors, a global cultural and creative consultancy, who mentored our apprentices throughout the project and to Tia-Reisa, their Envision coach, for her enthusiastic and nurturing support.
We are now recruiting the next group of community apprentices!
Some quotes from feedback to each other exercise:
"I think you are a great leader and you step up when needed"
"You are a good person and you always bring positivity"
"I think you improved how you put your ideas forward"
"I think you have good communication skills and you are valuable to your team"