Christmas Dinner & Christmas Jumper Day!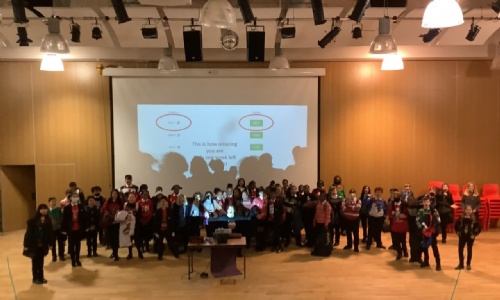 On Friday 10th December, we saw our Deptford Green community embrace the festive period.
Pupils were encouraged to wear their favourite Christmas jumpers alongside their uniform for the small fee of £1. Collectively, Deptford Green saved a fantastic £190.15! All proceeds from our Christmas jumper day will go to Save The Children. Additionally, a free Christmas dinner with all the trimmings and a cracker was available to all pupils and staff!