Careers in The Creative Industries - DT Trip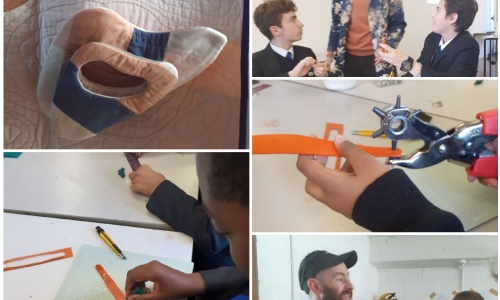 Careers in The Creative Industries - Year 9 Visit Cockpit Art Studios 16/11/21
Did you know?
The creative industries contributed £101.5bn to the UK economy. That's greater than the automotive, aerospace, life sciences, and oil and gas sectors combined

The creative economy employs over 3 million people. That's 1 in 11 UK jobs. (12% of UK businesses are in the creative sector)

Over 1 million people are employed in creative occupations in the creative industries while over 1 million people are employed in support jobs within the creative industries.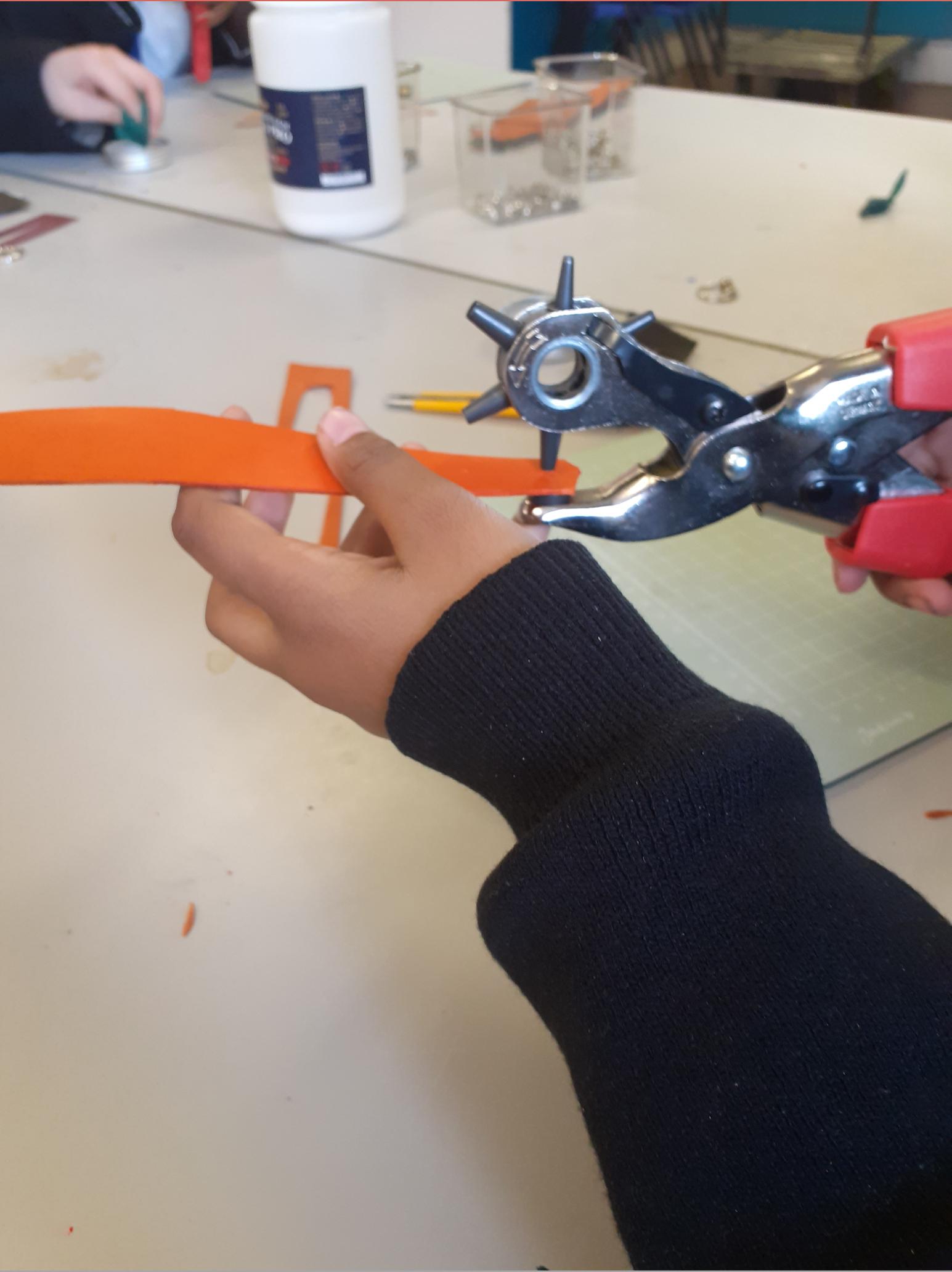 Year 9 Design and Technology students visited The Cockpit Arts Studios in Deptford on Tuesday 16th November to learn about careers in the creative industries.
After a presentation on the Creative Industries and different Crafts, we learned about support roles such as the business incubation team. We then visited 3 makers, working with wood and textile, in their studios and took part in a hands-on workshop, working with leather.
Here, some Y9 students share what they enjoyed about the visit:
I enjoyed making my leather keychain with polish and using the tools because it was the first time I had done anything like that. I feel really proud of myself.
I enjoyed the practical leather working and watching the creators do woodworking and learning how they sell their work.
Learning about different careers. The visit was engaging, fun and educational.
I learned that D&T is filled with many skill sets." "I learned a lot about D&T and Textiles that I did not know before.
How creative the makers' designs were.
I enjoyed the fact that everyone there were happy to fully answer everyone's questions in detail. The skills I observed were woodworking and finding creative ways to become more environmentally friendly. Something that surprised me was how sustainable everything was and how the makers took time and effort to be sustainable. I found the other roles of people who look after the building and the people in charge of finances interesting because they are kind of hidden jobs. One of the new pieces of knowledge I gained was that you can dye fabric pin with avocados.
"The woodworking surprised me because it went from a log to multiple objects and none were identical.
I enjoyed having an insight into the designers' lives, making a leather key-chain and also learning about the price of modern art and the business behind it. I saw objects commissioned by high-end companies and restaurants. I was surprised by how the leather key-chain was made and how all the pieces fit together. It was interesting because it was a product I could make myself.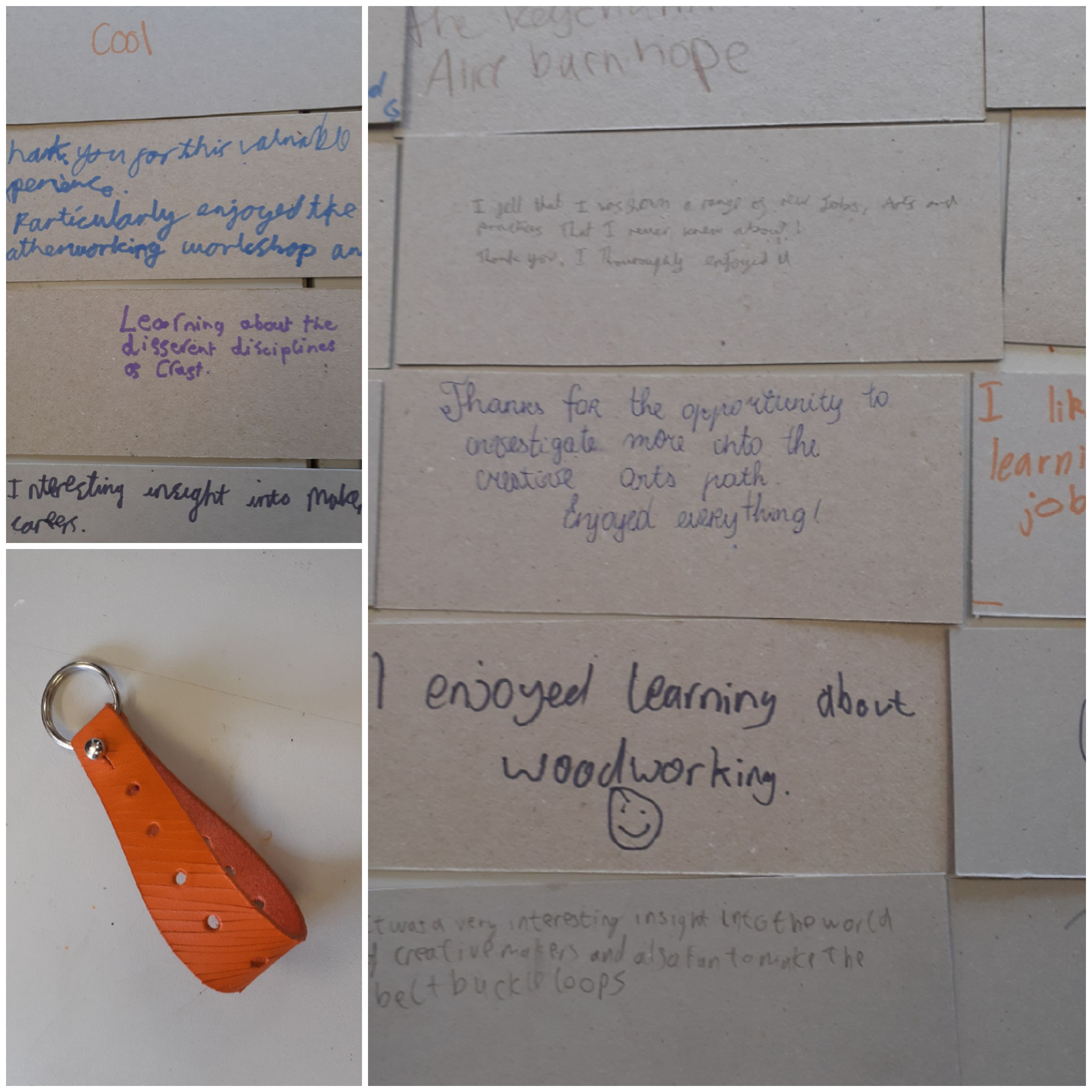 COCKPIT ARTS IS AT 18-22 CREEKSIDE, DEPTFORD, LONDON, SE8 3DZ
There will be a Makers' Market 3 – 5 December Friday 12-8pm, Saturday & Sunday 12-6pm.