GCSE Art & Textiles Exhibition 22nd June 2023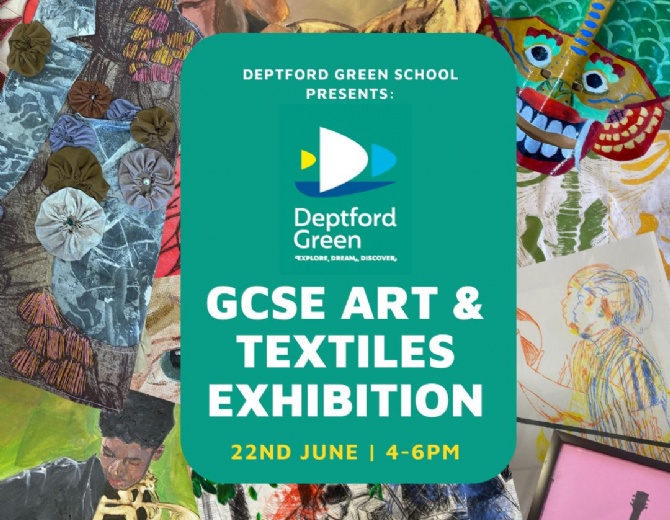 Deptford Green GCSE artists and textile artists have been working incredibly hard on their GCSE portfolios this year, creating skilled and inspiring artworks - we are very proud of them!
To celebrate the beautiful outcomes, we are hosting an exhibition of their work for friends and family to come and see.
Please come and join us on Thursday 22nd June between 4.00-6.00pm to see the wonderful creations and enjoy some delicious canapés made by our very own DG student chefs.