London Symphony Orchestra Performance in Trafalgar Square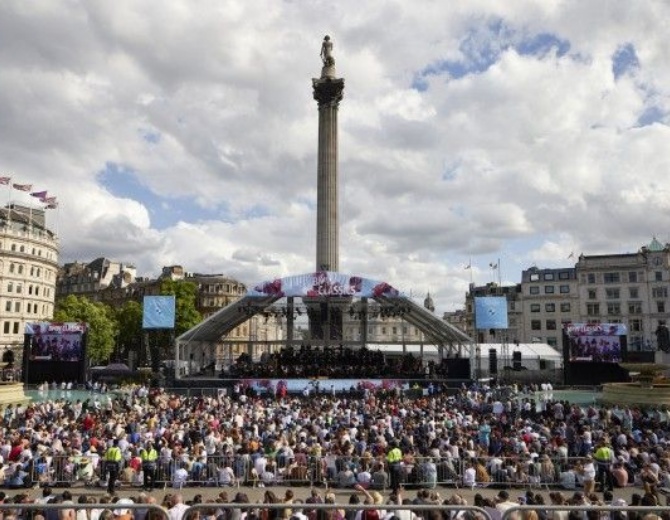 We are incredibly proud of Laurence in Year 10 who performed with the London Symphony Orchestra in Trafalgar Square last weekend will be playing at The Barbican next week.
Laurence is enjoying and embracing opportunities to learn and develop his skills, interests and passions. He also recently completed his work experience at The Horniman Museum where he undertook some research tasks and supported the primary school visits with the learning team who commented that he had been brilliant all week.
Laurence is a credit to himself and his family and truly embodies Deptford Green GREAT Values.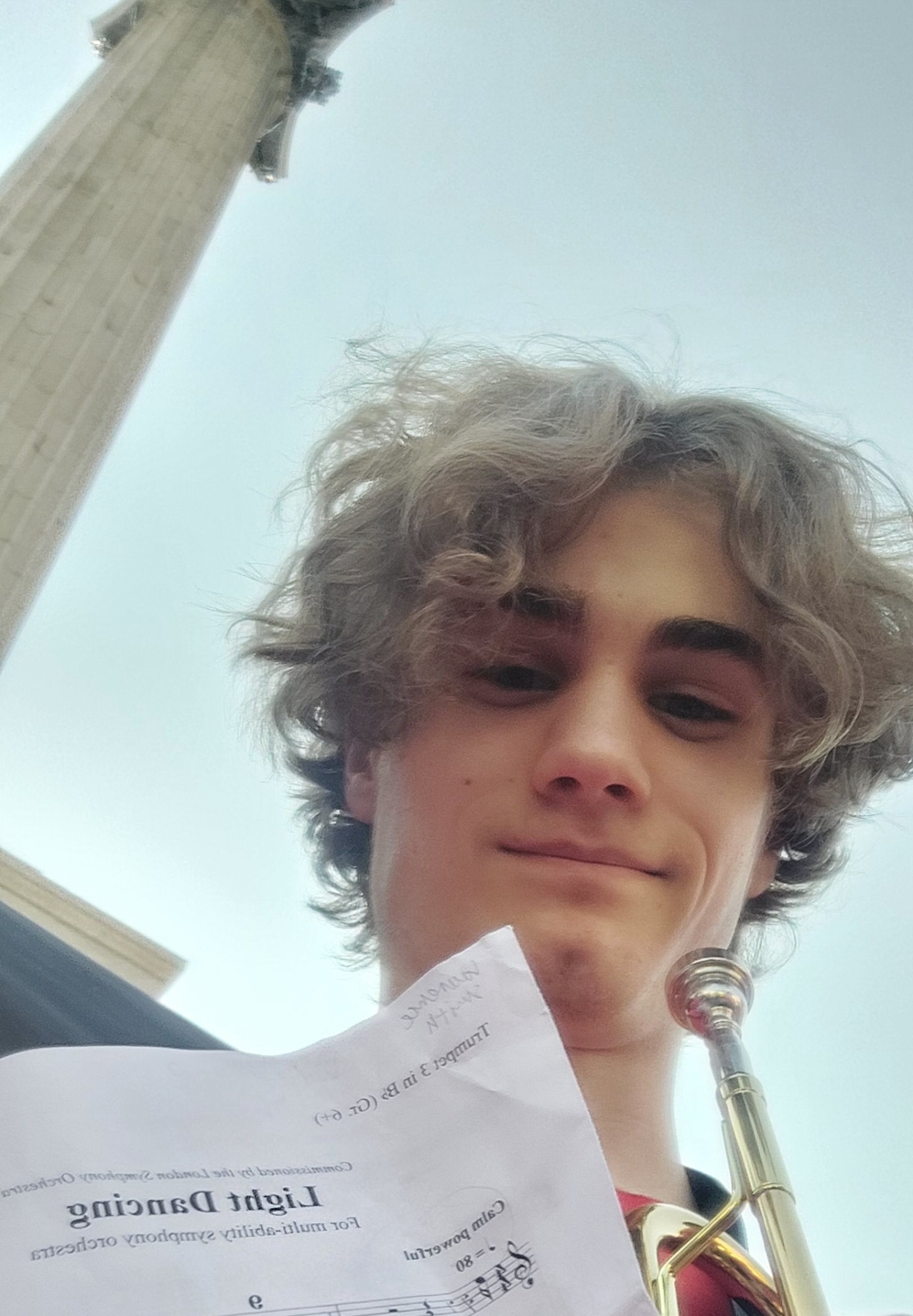 "My name is Laurence, I am a Year 10 student and on Saturday 10th June I performed at Trafalgar square with the London Symphony Orchestra and members of Guildhall as part of an LSO concert.
I was playing third trumpet in a new piece called Light Dancing by Elouise Gynn. Before this, I went to three rehearsals with other people my age where we all learned this piece and were taught by professional LSO musicians.
On the day, the piece was conducted by Sir Simon Rattle who is a world-famous conductor. He commented on my playing during the rehearsal on the performance day. After the performance I got a thumbs up from the professional LSO player and was complimented by the Guildhall player. I really enjoyed playing with and learning from all these people. I am lucky to get this opportunity from Lewisham Music and have a second performance on Monday 19th June at the Barbican.
If you want to watch the concert the link to the video is https://www.youtube.com/live/7qnDqXa2kT8?feature=share
The song I performed in is at 48:10 with a video explaining the piece in more detail at 43:30."