Year 8 First Give Presentations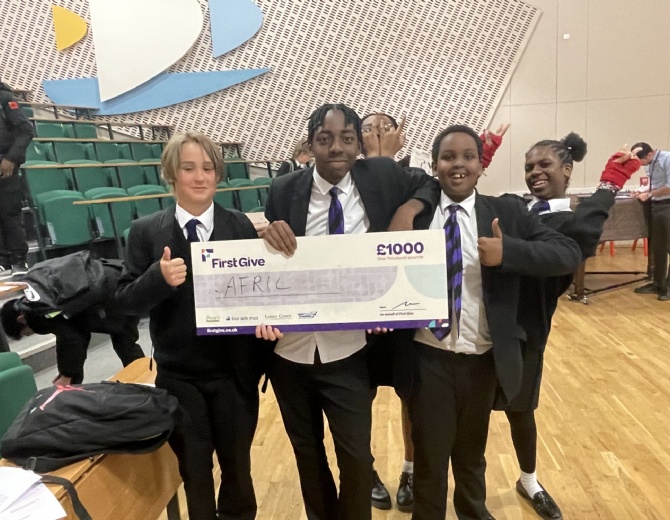 On Monday 24th April, some Year 8 pupils were involved in the final presentations for First Give.
First Give is an organisation that works with secondary schools to promote social action and awareness in relation to charitable organisations.
Year 8 have been working on this project in their PSHE lessons for the past 10 weeks. Each class selected a local charity to support.
They had to raise awareness through fundraising and social action both inside and outside of school.
On Monday, a selected group from each class, presented to a panel of judges which included: Ms Thurston, two school governors, a student judge and The Young Mayor of Lewisham. The judges were incredibly impressed by the hard work and the ability to stand and present with confidence of each group.
A special award for outstanding contribution went to Thomas Vincent for his creative quiz and role play in his presentation for local charity, Bench.
However, the winning group, representing AFRIL (a local refugee charity), was JoJo, Jeriola, Ky-mani, Micha Rose and Jabril. Their support and interaction with the charity along with their presentational skills and an emotive poem about the plight of refugees by Jabril, won them the £1000 cheque which will be given to AFRIL to enable them to continue in their tireless work to support refugees in Lewisham.