Science Week at Deptford Green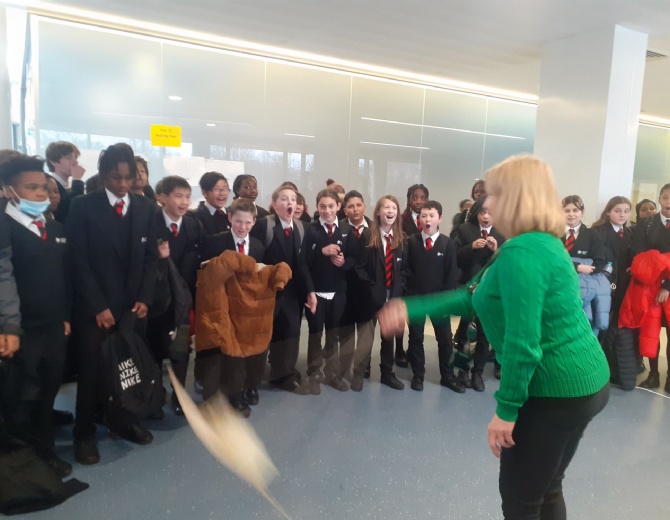 Science Week at Deptford Green literally went with a bang, pop and an occasional fizz!
Our fantastic Science Technicians Tanya and Margaret are to be thanked for this. Their amazing lunchtime science shows truly got all the students curious to learn about the science behind the experiments. Thank you to both of them for giving up their lunchtimes to get our students excited about science and thank you to all the science teachers and members of staff who supported us to make sure this could be done safely and in an engaging and fun way.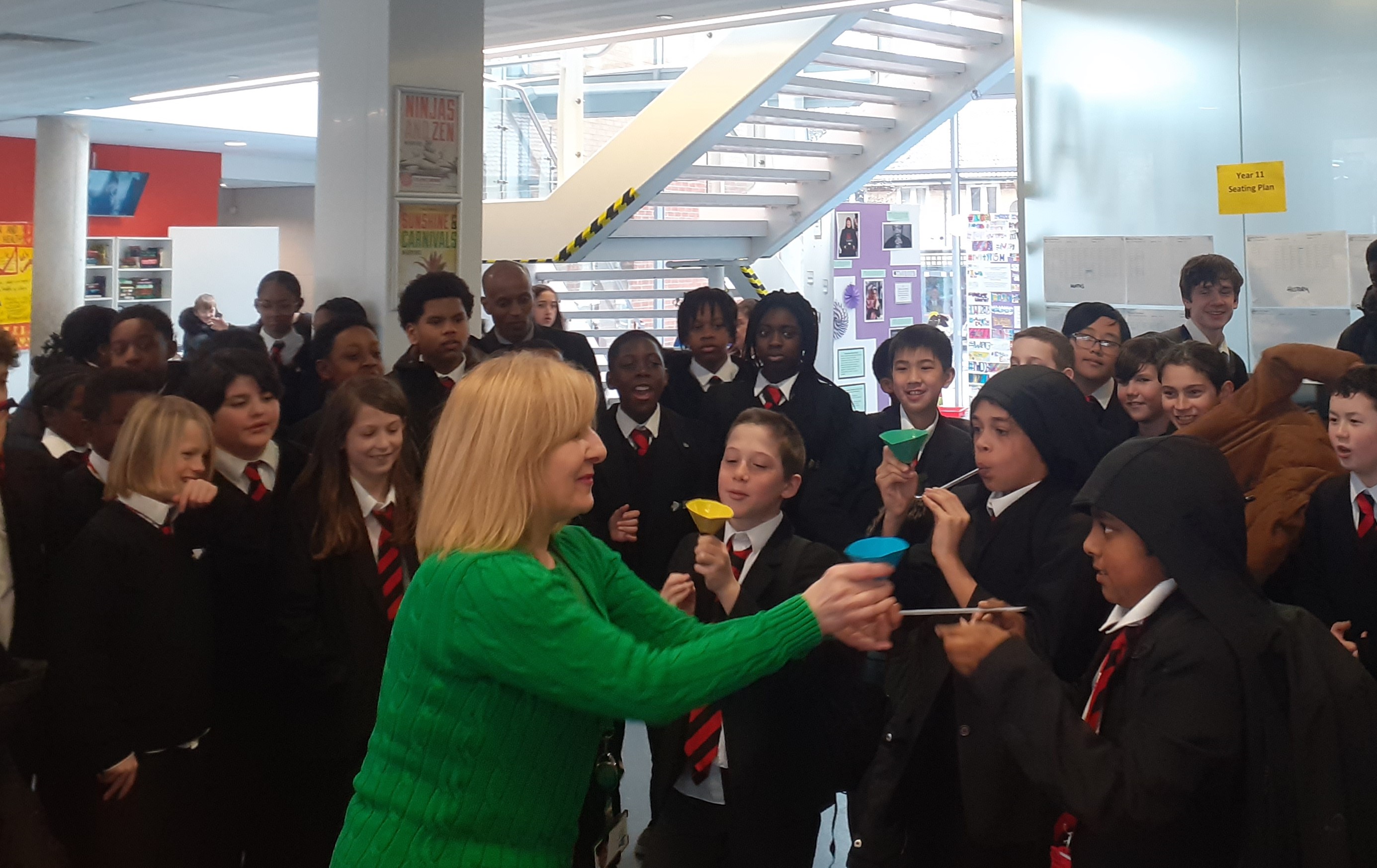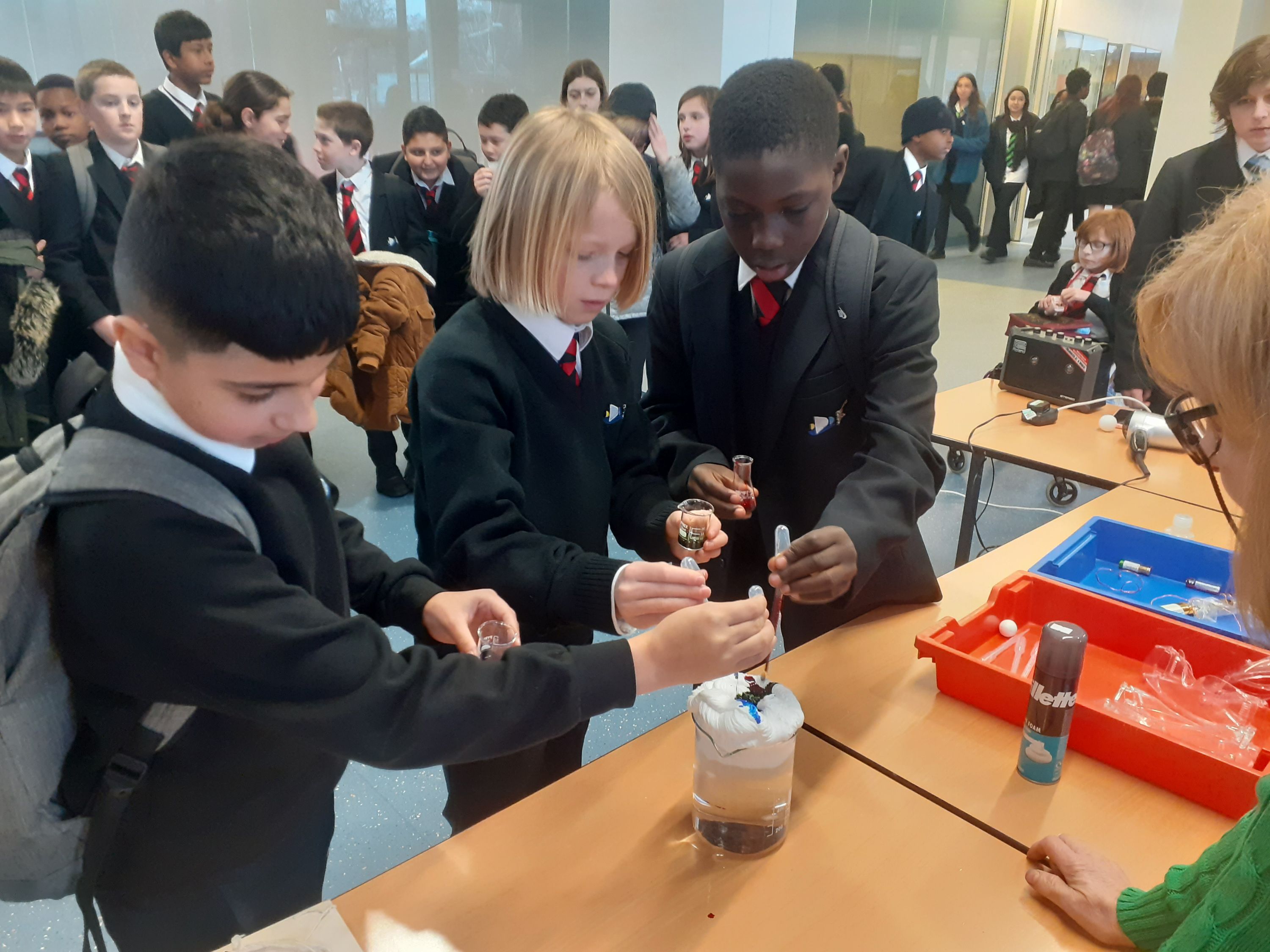 At KS3, each class worked together to build models using only the most basic of recycled resources plus their fantastic imaginations and creativity.
Year 9 – the theme was TRANSPORTATION (Physics). Each class was tasked with building a model showing at least 5 different forms of transportation and were encouraged to think about how we could make this cleaner and greener. The winners for this task were 9X1 - congratulations to them. We just could not ignore their working lift built through Mavea's knowledge of physics and using pulleys. 9Y1 came a close second; we loved their horse so much! Well done to all students who participated for their amazing models.
Year 8 had the theme of CYCLES AND RECYCLING. They needed to build models of three natural cycles (water, carbon, and nitrogen) and also had to build their own recycling plant! Again all classes excelled at this task and our winners were 8X1 and 8Y2. The students really got to grips with what was potentially, a very difficult task to model but they really got to know how the cycles in nature ensure that we are constantly reusing our natural resources. However, the fact we are drinking the same water as dinosaurs once did, took a while to come to terms with!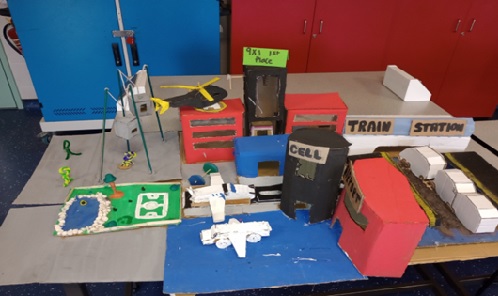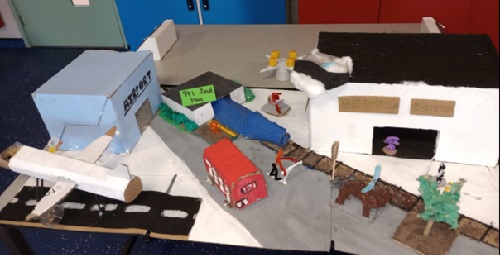 Year 7 had the theme of BIOMES and needed to build one biome showing several different ecosystems within that biome. For their first year completing science week at Deptford Green, they shone brightly with their team skills, organisation, and dedication. Our winners for this year group were 7Y1, followed by 7X2 and 7Y2 respectively. We had rainforests, tundra, savannah and many more, all well represented with the correct species inhabiting their own niches in the correct ecosystems, all made from basic throw away materials and amazing imaginations.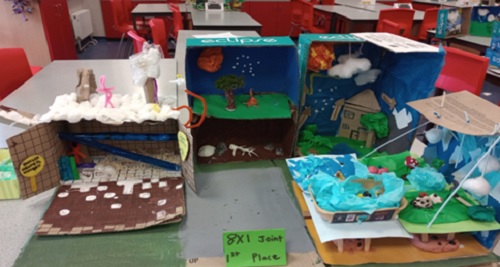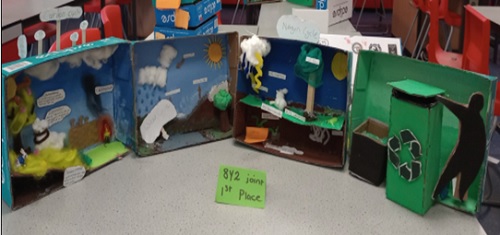 Thank you to Ms Manning and all the Science Team.