LGBTQIA+ History Month Has Now Come To A Close...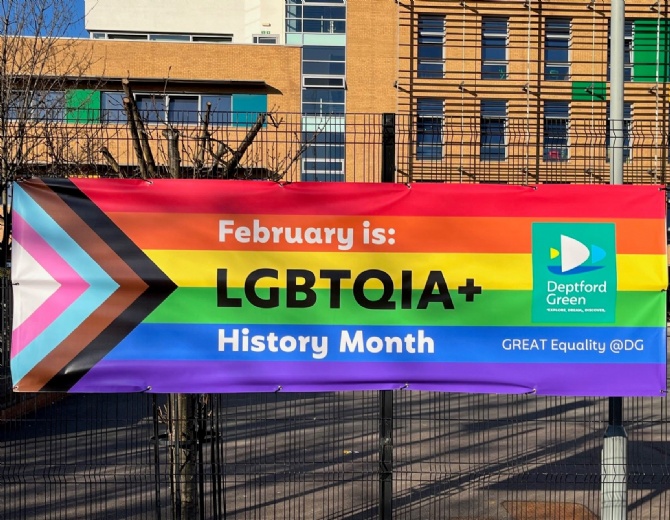 It seems to me that as the years pass by and the world moves on, the plight of queer people around the world remains.
During History Month we heard about the murder of trans teen Brianna Ghey in Warrington. This will be devastating for her family and friends, but the murder also rings loudly with the LGBTQIA+ Community. How do we stay safe? How do we keep each other safe? How do we foster a more understanding society?
During the month in school, we had an assembly that explored the concept of solidarity and the flags that represent the many LGBTQIA+ people around the world. We also looked at the theme of 'Behind the Lens', showcasing a number of queer producers, writers and executives in the film industry.

Our Equality Ambassador's message was clear: LGBTQIA+ people are in all areas of life. They might be the person who serves you in a shop, the soldier who fights for your liberties and freedoms, the person you sit next to in class, your bus driver, the person who designed your clothes, the architect who built the school or your favourite teacher. Allyship has never been more important and that was obvious on Saturday morning this past weekend when hundreds of allies turned up at the Honor Oak Pub in a counter-protest against members of the far right who were going to protest about a drag storytelling event for children.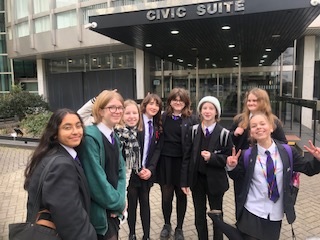 Our Equality Ambassadors attended an LGBTQIA+ event at the Town Hall on Friday where we were shown a timeline of Queer History and the lived experience. It was fascinating to see how the laws have changed over the years in the UK to support queer people, but also how there is always a pull in the opposite direction from some groups and sentiments. Our students were also able to engage with some creative writing and badge making which was excellent. We have also planned some Peer Mentor training with the Young Mayor's Team so that we can strengthen our message around equality and hopefully visit some of our local primary schools.
At the end of an excellent day last Friday, I met with the Ambassadors and we discussed what we might do next to support with International Women's Day, Our feelings were clear and shared: you cannot pick and choose your equalities. Equality at Deptford Green is GREAT.
Ian Paish