Rainforest Comes to DG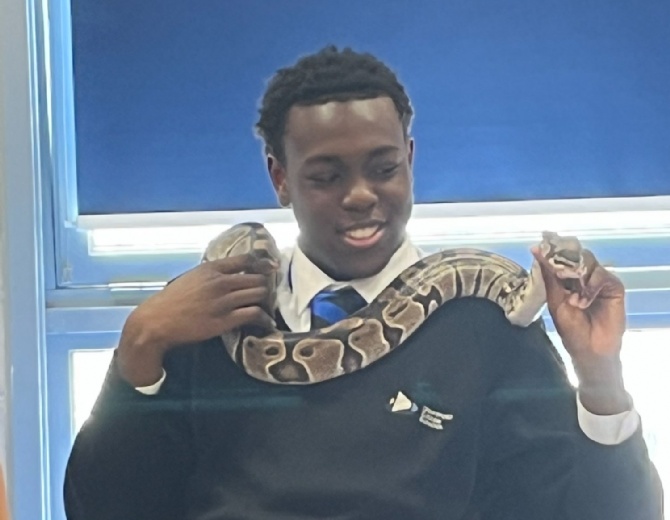 Year 8 and 10 geographers have been investigating environments across the world and what's better than to bring this topic alive than experiencing the animals and their adaptations.
Learners received a micro lecture and got to pick up and engage with the animals. Our learners embraced their fears by picking up snakes, cockroaches and lizards.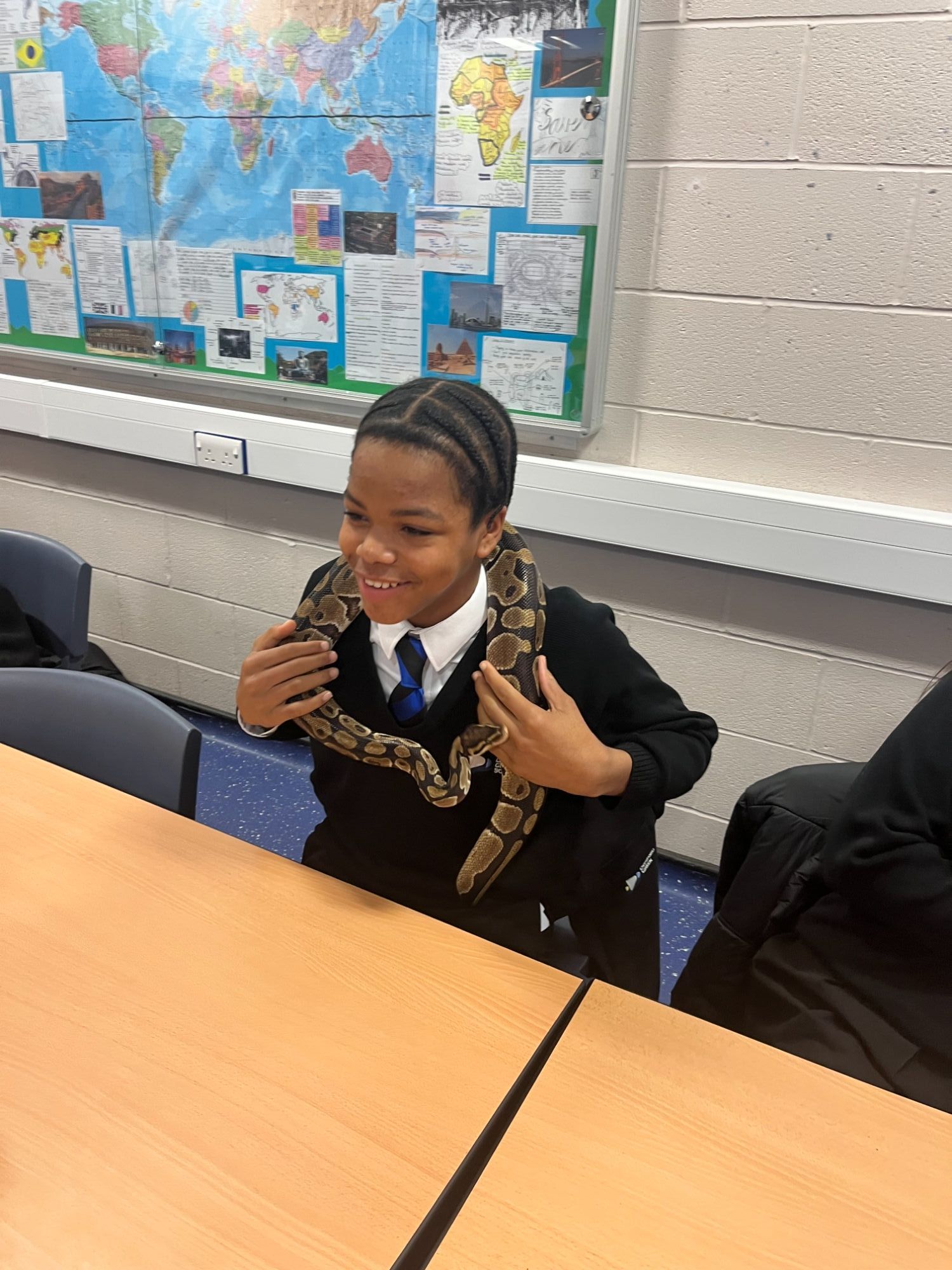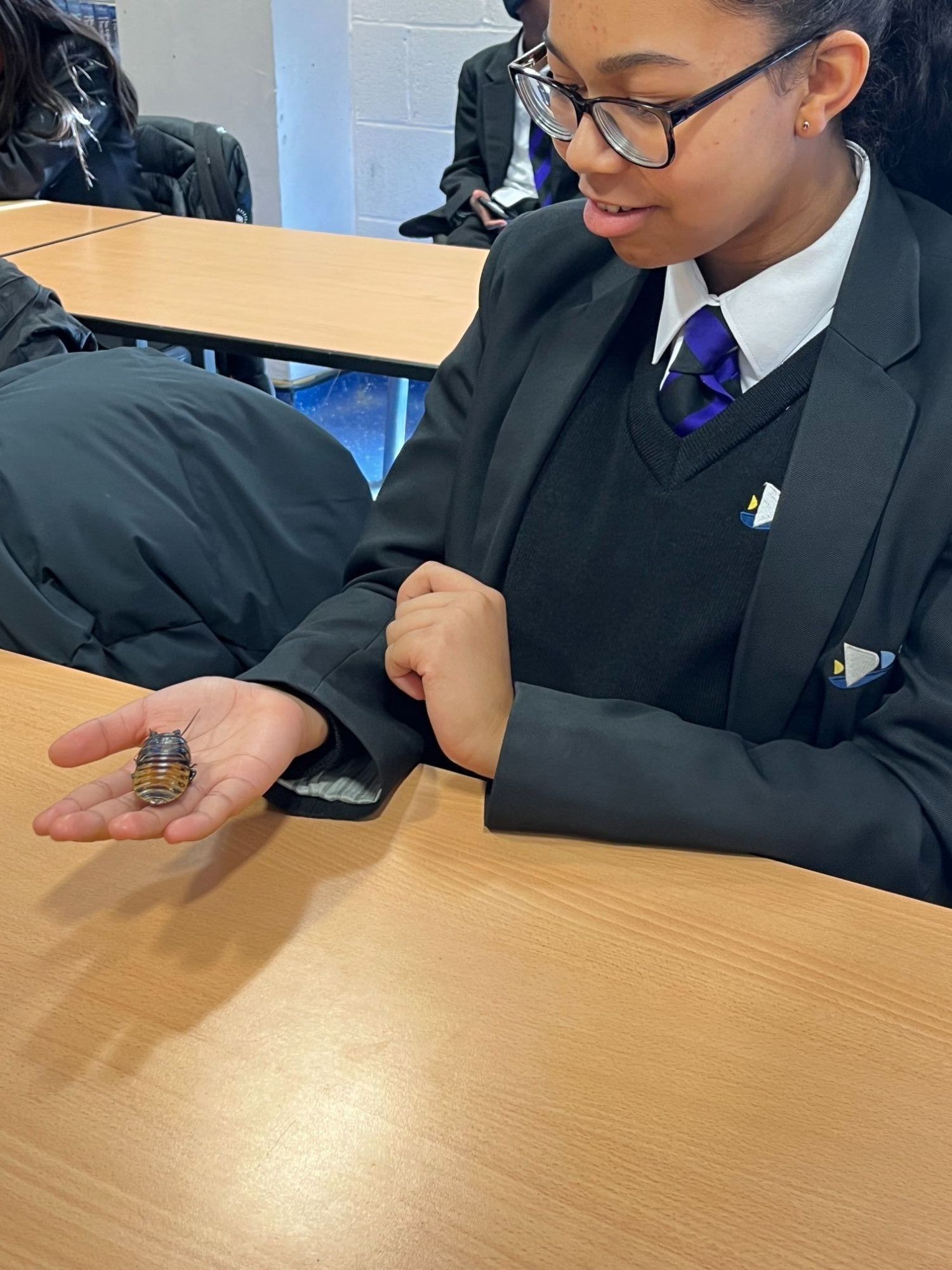 Learners faces show their excitement and they represented our school with excellence. The experience leader, Hazel, was overwhelmed with our learner's knowledge on animals and commented on how exceptional their behaviour was. All the animals are accounted for, and none seem to have escaped!