Y11 Boys Football - Blackheath Cup Quarter Final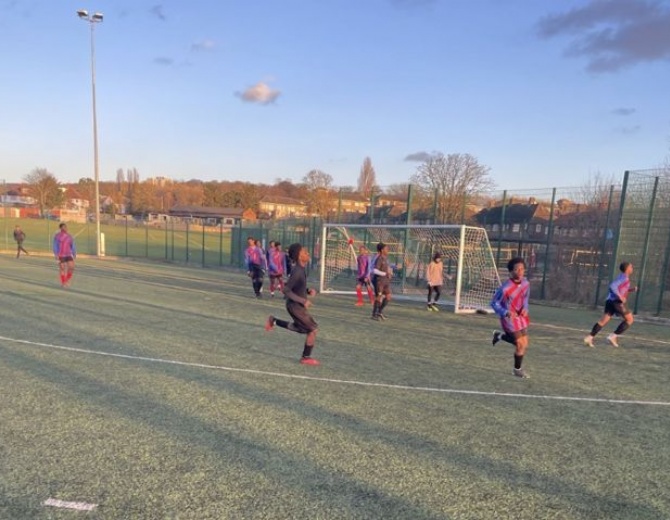 The Year 11s played Woolwich Poly in the Blackheath cup quarter final
It was a fantastic game with Poly initially taking the lead 1-0. DG then dominated the game playing some beautiful football and went into the halftime break 2-1 up after goals from Abdulahi and Kyle.
After half time Poly worked their way back into the game and levelled the score at 2-2. Alan scored to put DG back in front but again Poly fought back to make the score 3-3. In the last moments of the game Finn made an outstanding save to send the tie to a penalty shootout.
Finn brought this fine form into the shootout where he didn't concede a single penalty. Deptford Green progress into the next round winning 3-0 in the shootout. Well done team and thanks to Mr Walker for his support!