Design Tech Update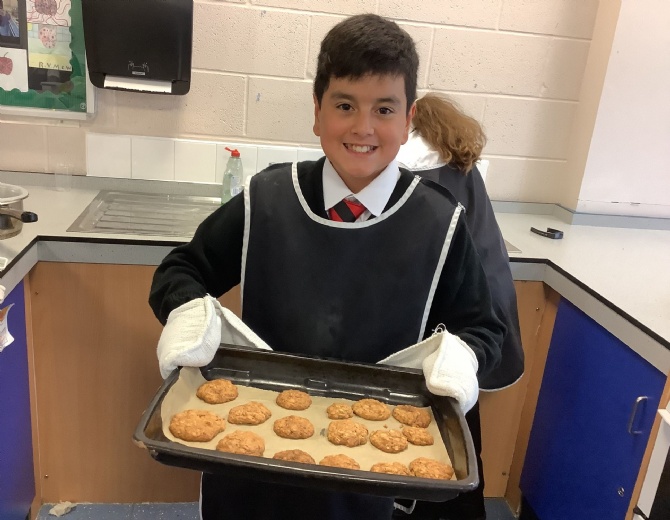 YEAR 7:
DT has had a very busy Autumn term, the same as many of the other departments in the school. Y7 students have been designing and making a variety of projects including, Desk Tidies, made from wood and acrylic and Block Robots made from card nets. They have also been cooking in food technology where they have been making oatmeal biscuits, cup cakes and apple crumble. Other groups have been learning 3D drawing techniques such as 1 and 2 point perspective and Isometric drawing. Well done to Albert and Oli shown below!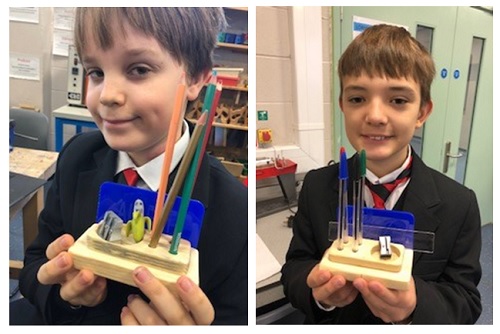 Year 8:
They have been designing and making wind chimes using hardwood and aluminium and a charity collection box. In food tech they have been making leek and potato soup, festive cupcakes and chicken goujons. Sounds yummy! Well done Olabisi 8LA

YEAR 9:
They have been designing and making lights using LEDs and USB leads and learning about corporate identity and logos. In food tech they have been making curry, learning knife skills and all about health and hygiene.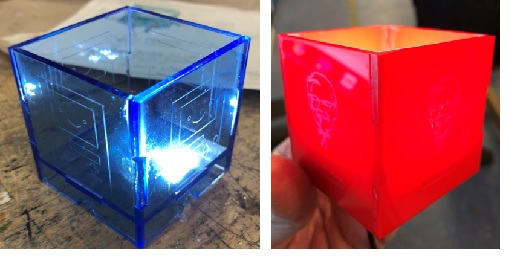 YEAR 10:
This year group have been working on a mini lighting project to build their practical skills and they are currently learning about wood working joints and they will employ these skills to make a numeracy-based game called 'Close the Box'
The Y10 food group have been working through their skills and nutrients section and making a variety of interesting dishes.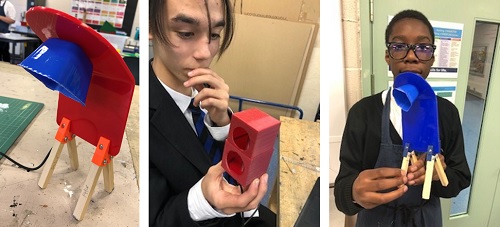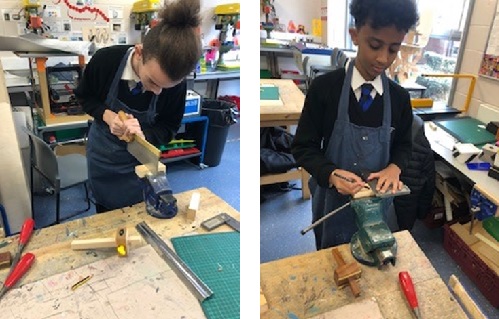 YEAR 11:
This cohort have been working on their GCSE NEA, where they have been investigating their context and carrying out research. They have also produced some design ideas and have now started prototyping using card. We look forward with anticipation to their final GCSE pieces. Watch this space for all the talent that will come out of this group!

DT was also involved in the Deck the Halls evening where Mr Djordjevic led a group of Y9 students in preparing, cooking and serving chicken kebab wraps to 150 visitors to the show. The food was delicious and went down a storm!