Goldsmiths Mentoring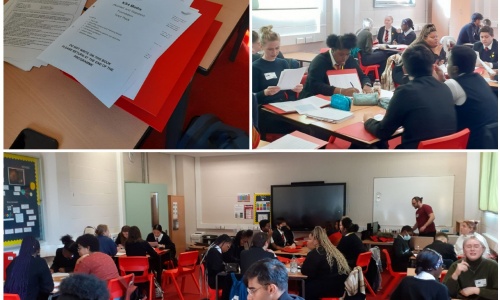 Team Up- Goldsmiths Academic Mentoring
"What a driven, wonderfully friendly and engaged group of students! Loved meeting them!"
"My mentor is so nice, we got on straight away, and she explained everything so well."
Year 11 students have started meeting weekly with their academic mentors to revise English or Maths before they even get to their lessons. Working in small groups with an undergraduate student, they have made a fantastic start on The Team Up Programme, showing excellent organisation and resilience.
The programme provides an opportunity for supported and focused revision time while having reflective and informative conversations about the future.
Y11 students and university mentors exchange revision and exam tips and Deptford Green students find out what it might be like to study subjects such as Anthropology, Politics, Drama or Medicine at university level.
We thank Team Up and Goldsmiths University for their continued support.