Community Garden with 'Parklife Project'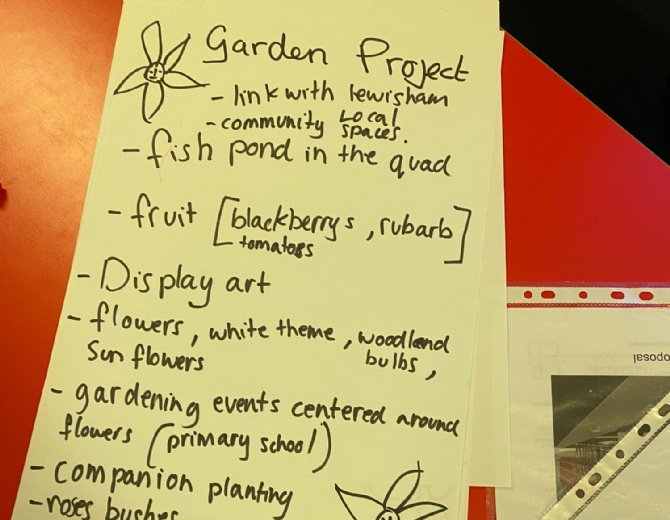 The 'ParkLife Project' students from Deptford Green School were in consultation with Sarah Lang & Joyce Jacca (NHS Waldron Centre) about a community garden project at the Waldron Centre and in Fordham Park.
The student wish list included: edible planting; safe and comfy places to rest and relax; bird feeders and much more!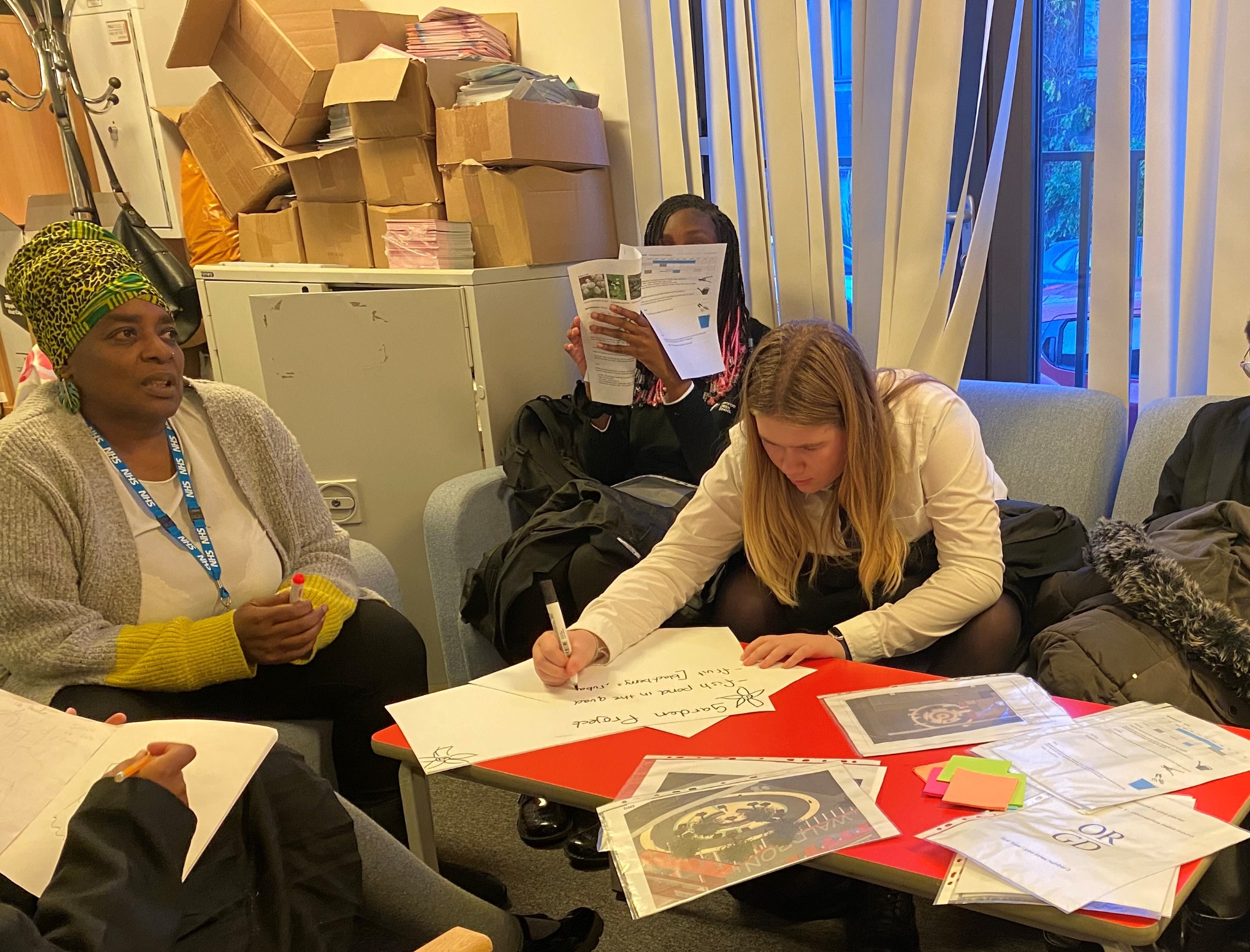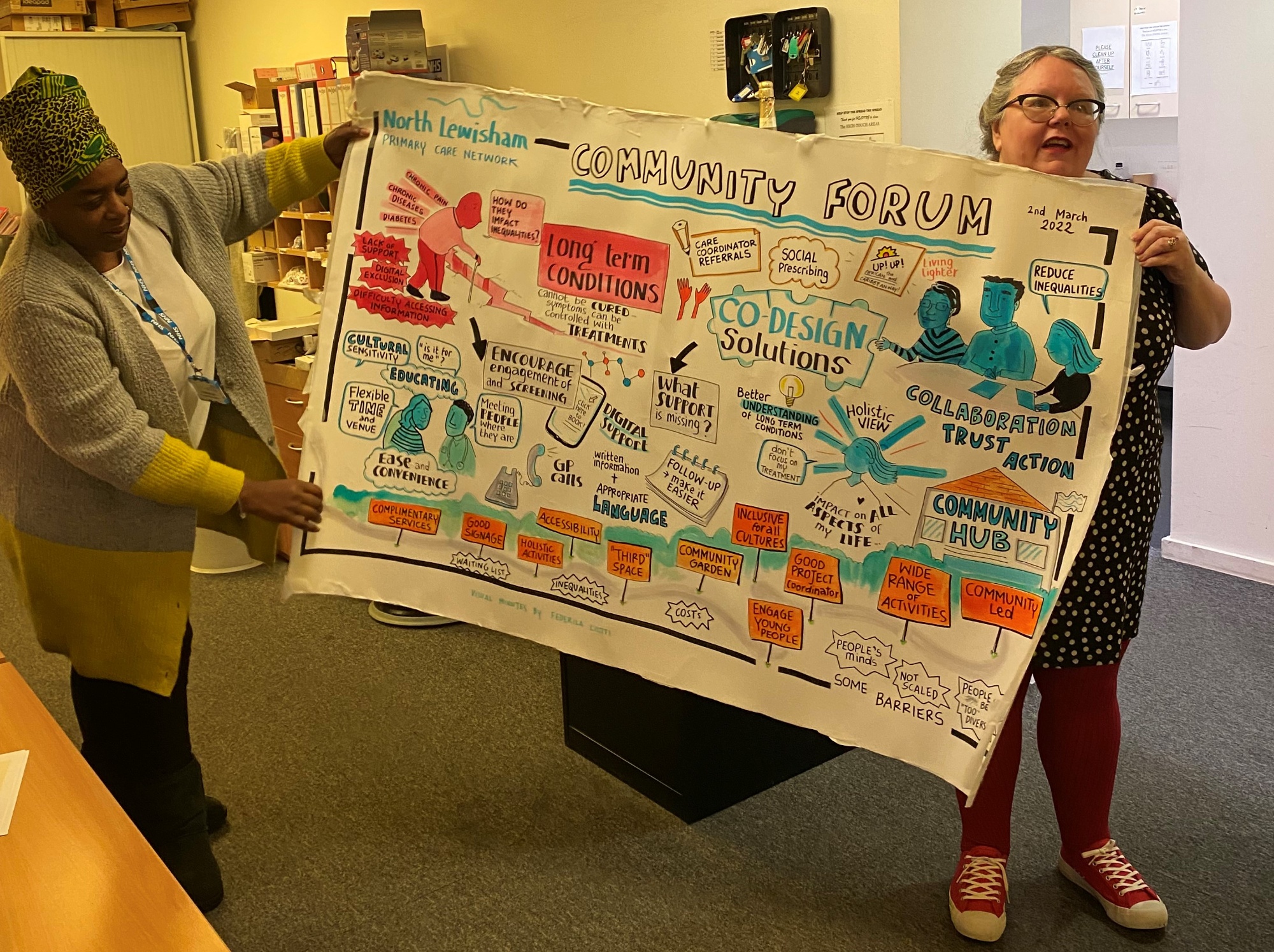 The students have worked hard to create the following manifesto.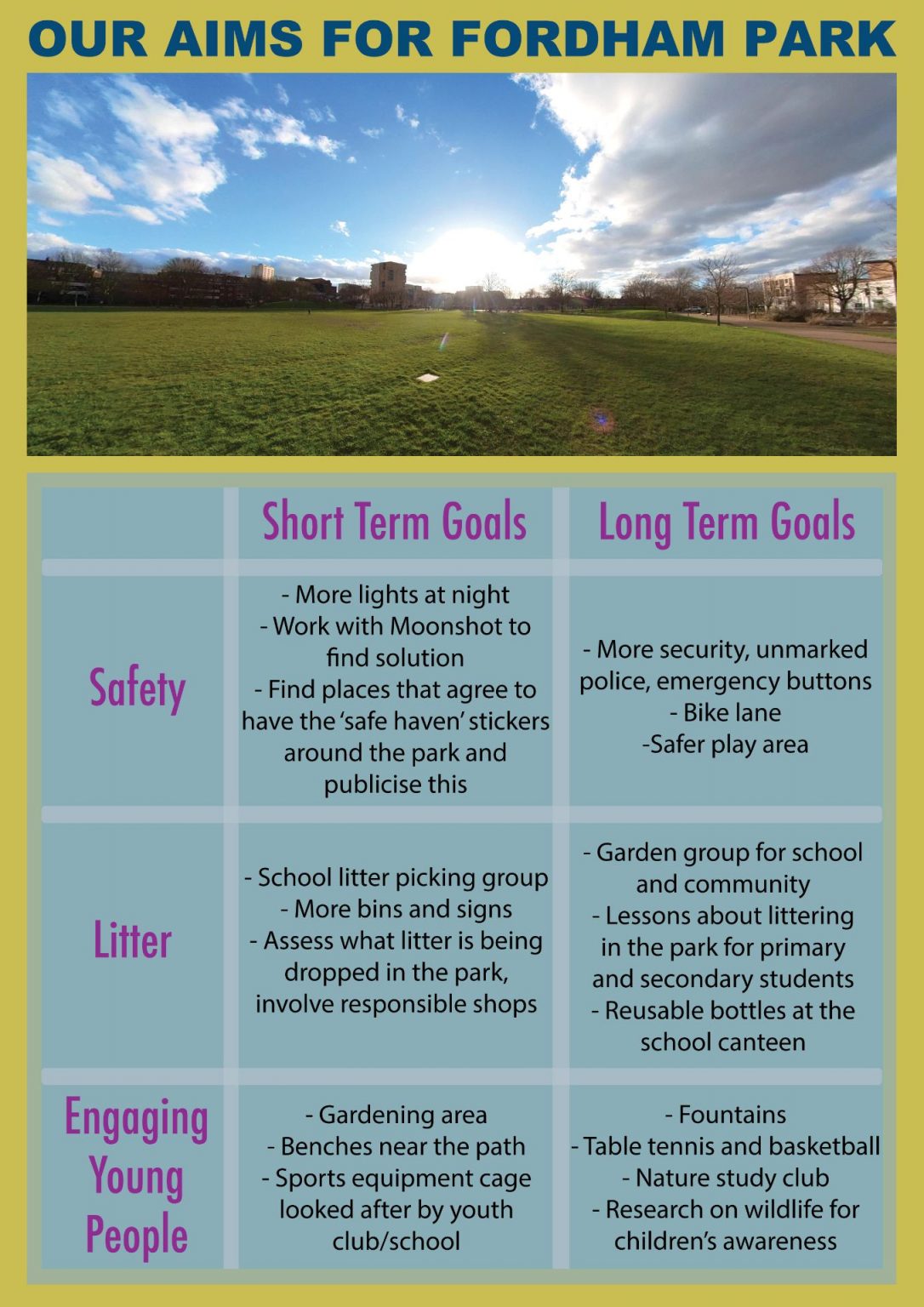 If you'd like to learn more about the Parklife Project please read Dr Francis Gilbert's blog on the Fordham Park project below.
https://sites.gold.ac.uk/educational-studies-blog/exciting-developments-with-the-parklife-project-a-community-garden-will-be-coming-soon/