Making Things Happen: Sybil Phoenix in Lewisham 1985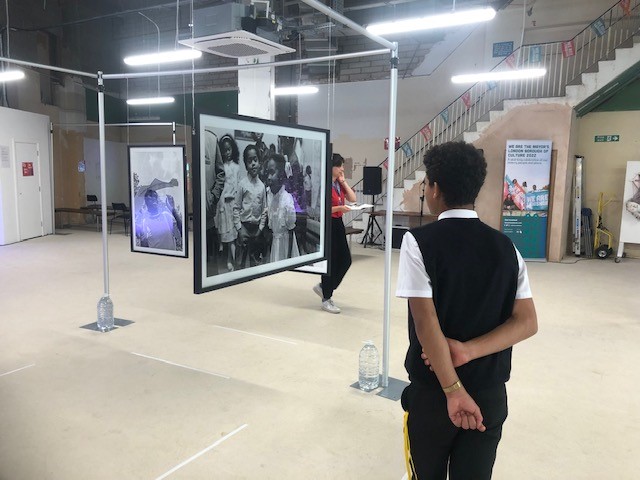 Written by Ian Paish, Assistant Headteacher and Equality & Diversity Lead
Ms Joauvel and I recently went with a group of 10 Year 9 students to the Lewisham Shopping Centre where we saw an exhibition about the life and work of Sybil Phoenix. This was an important exhibition for us as earlier this school year we held an event to celebrate the renaming of our school hall into the Sybil Phoenix Hall. Mrs Phoenix is an important figure in our community, an integral part of our history and our shared conscience. Not only did Mrs Phoenix foster hundreds of children over her lifetime, but she also established the Moonshot Centre, which was the first community centre in the country specifically opened to support back young people. Mrs Phoenix was also key to reminding the government and the police during the 1980s and at the time of the New Cross Fire that the young people who died were British and that they deserved as much justice as anyone else. It is also particularly notable that during that period race riots were happening all over the capital. Mrs Phoenix would walk the streets of Lewisham and encourage people to be safe, to go home at night and to seek justice in peaceful ways, riots did not happen in Lewisham as a result.
We were able to witness lots of photographs that had been taken of Sybil Phoenix during her activism, and private family photographs, including of her daughter Marsha, who tragically died in a car accident in 1974. This started the Marsha Phoenix Trust, which still operate today and provides shelter and support for homeless young women.
The exhibition includes a film with reflections from Mrs Phoenix on her life and work. The exhibition is presented by We Are Lewisham and I can highly recommend it.