WHAT'S BEEN HAPPENING AT SCHOOL?

TAKE A LOOK HERE. CLICK ON THE ARROW

CAREERS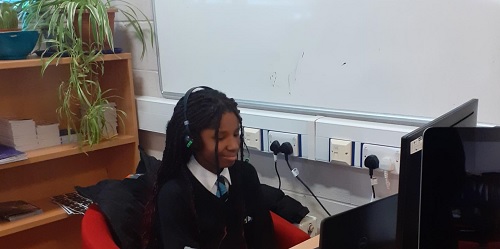 YEAR 9 MENTORING WITH UCL AND 'WITH INSIGHT EDUCATION'
The conversation was flowing yesterday when our Y9 'With Insight' Mentees met their mentors for the first time.
"She was so nice; I didn't think it would be so easy to talk to her."
"We talked about my GCSE choices and it was really helpful."
"She is studying to be a Doctor and I might want to do that."
Students in Y9 have been matched to students at University College London, one of the top universities in the world. They will be meeting online weekly to discuss their aspirations so they can make informed decisions for the future. They will also get tips and advice regarding academic skills, extra-curricular activities and well-being so they are prepared to access more opportunities. Students will then meet their mentor on campus and tour the university.
With Insight Education' is an organisation who aims to empower, enable and equip black heritage students to successfully apply to top universities and progress into professional careers.

YEAR 10 FUTURES MORNING THURSDAY 23RD FEBRUARY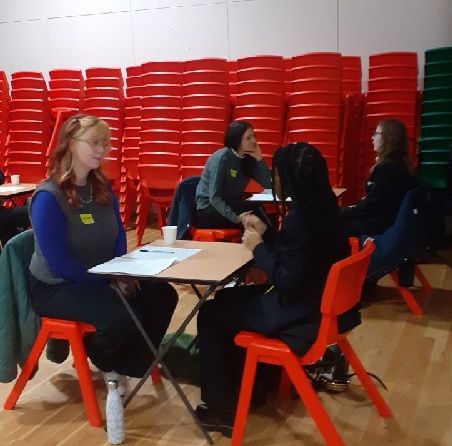 There was a buzz of excitement in school when over 45 volunteers from the world of work came in to conduct 'mock interviews' and Networking sessions with Y10 students.
The day started with an interview skills workshop where students learnt about using the 'STAR' technique which they then put into practice in their mock interview. They received constructive feedback to implement.
Students also took part in a networking session, further practicing their communication skills and learning more about what different professionals do at work.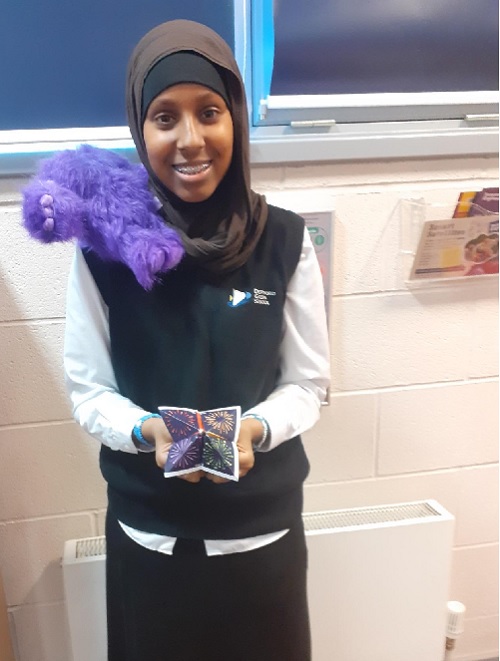 ✅ "I'm so proud of myself"
✅ "It was fun, I loved it!"
✅ "It was helpful and enjoyable because I met people who work in the job I want to do and I learned about other jobs in Technology. We met people who worked at Google and people who worked in different Tech companies. I definitely want to be a Software Engineer!"
✅ "The people who interviewed me were so nice and I was so happy with their feedback. It made me feel good about myself."
✅ "I was really nervous and didn't think I could do it but now I realise that it is not something to be worried about and it is probably the same for most things you are afraid of...they are not that bad!"
✅ "I got great advice about using the STAR technique and I know how I can improve my answers to interview questions. It was very useful."
✅ "It helped me feel more confident about the future"
We also welcomed Fiona Taylor and Charlie Clark from London South Bank University to learn more about apprenticeships and degree apprenticeships and explored jobs in the Creative Industries and courses with Juliet Alexander from The London Screen Academy, for students who might be interested in training to access roles in Film, TV and Media.
Our guests enjoyed meeting our Y10 students and it was brilliant to have a mix of Alumni, parents and other employers meeting students. Thank you to all the volunteers who spent time with us and nurtured our students.
"Thank you for inviting me to present to your Year 10 students today as part of their Futures Day. It was a real pleasure to spend time with students at Deptford Green School. Your students were attentive, polite and asked intelligent questions about the creative industries, LSA courses and Post 16 options, including apprenticeships. They had a keen interest in the courses on offer at the London Screen Academy and we look forward to welcoming them here in the future." Juliet Alexander from London Screen Academy
Thank you Ms Nembhard

SPORTS
YEAR 11 SPORTS STUDIES:
Y11 Sports Studies students from Mr Melia's class took part in a million-pound drop revision game in preparation for their mocks starting in March.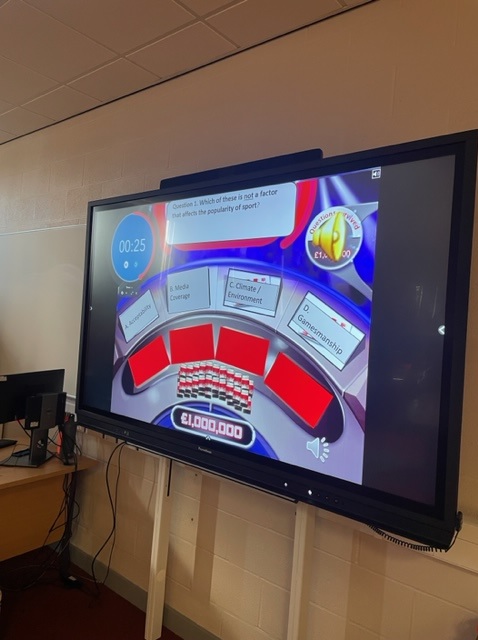 YEAR 8/9 BASKETBALL FIXTURES:
On Monday 6th February the 8/9'S basketball team played St Matthews in a friendly match winning 25-08. All of the boys involved played exceptionally well on the day and demonstrated the schools' GREAT values. Roshan (pictured) was Man of the Match.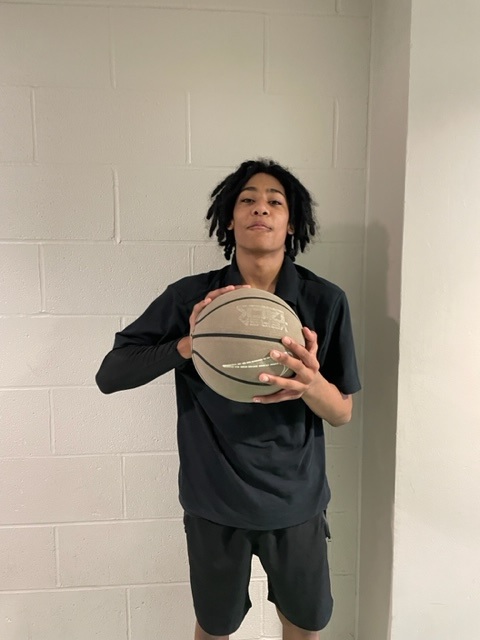 YEAR 8 TABLE TENNIS FIXTURE:
On Tuesday 7th February a group of male and female PE enthusiasts from Y8 when to Bonus Pastor Catholic College for a Table Tennis Tournament. Everyone involved enjoyed the experience and were able to put their table tennis skills to the test.