WHAT'S BEEN HAPPENING AT SCHOOL?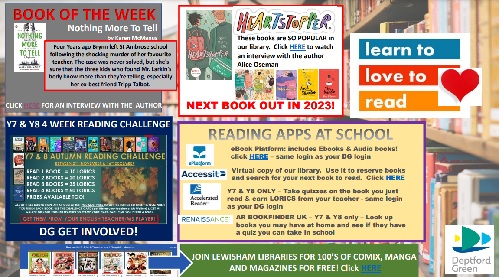 Our library, although we are proud of the books we have in it, is relatively still small. Over the past week and for the next couple of weeks, we have Andrew Mohammed from Lewisham libraries in to talk to our year 7's as we try to get them into reading and set up good reading habits for the rest of their DG journey and for life! They have been given Library Membership applications where they wanted one. (More available from Ms Walker). The amount of books available through the Lewisham Library is fantastic! Click HERE to join Lewisham Library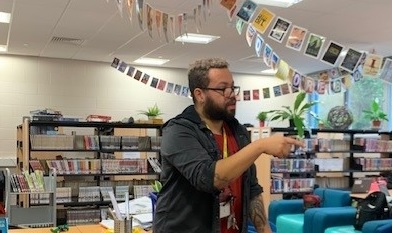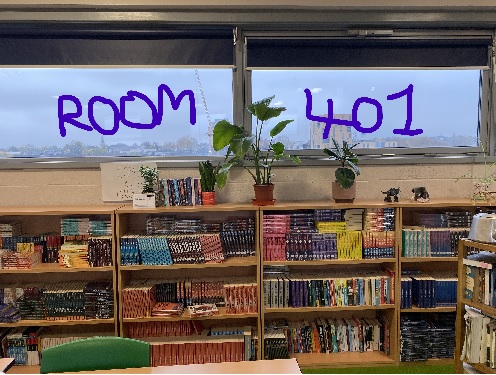 CAN YOU DONATE ANY UNWANTED TEENAGE/YOUNG ADULT BOOKS PLEASE?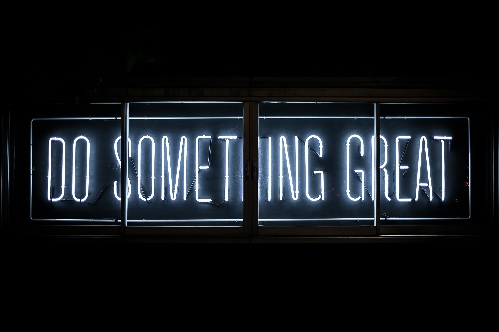 If you have any of your children's books just sitting around at home and they're not wanted anymore and they're in good condition and appropriate for our age students, they would be very gratefully received! email: library@deptfordgreen.co.uk
GET READING DEPTFORD GREEN!


CAREERS NEWS
"I think I might have found my career"
"I did not know work could be so fun!"
After a warm welcome and introduction to the industry by CEO Neil Henderson, Year 10 students enjoyed a fast-paced and informative day with the wonderful people at St Luke's Advertising Agency, including Crumpet the dog who was not working from home.
Students discovered the process of creating an advert, from client brief to going live. They particularly enjoyed meeting an account manager, senior planner, a creative duo, the head of moving image and a creative producer to learn about the life of each job and the part they play in the process, the different skills they use and work out which role would suit them best.
Year 10s were then set a Creative brief and worked on a creative socials concept for one of St Luke's brands. Their ideas and presentations were fantastic, and I was so proud of their creativity and engagement.
Thank you to all involved and looking forward to working with St Luke's again in the future.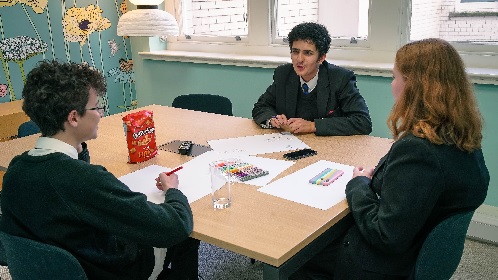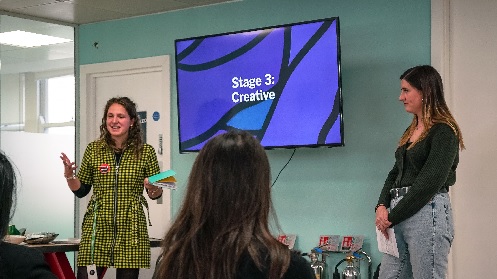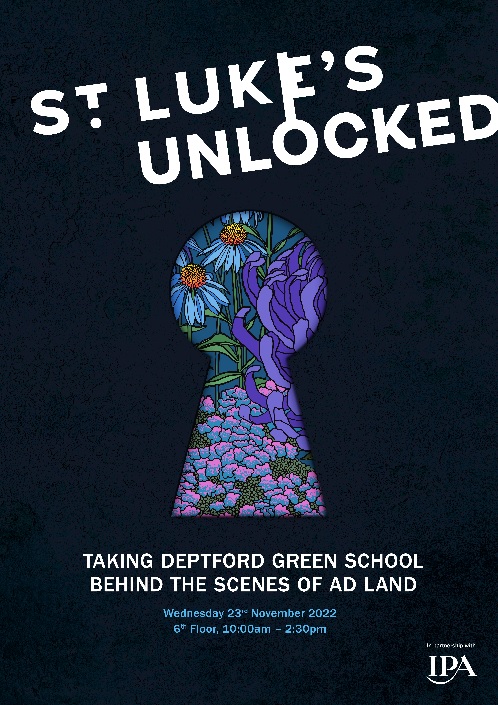 SPOTLIGHT ON...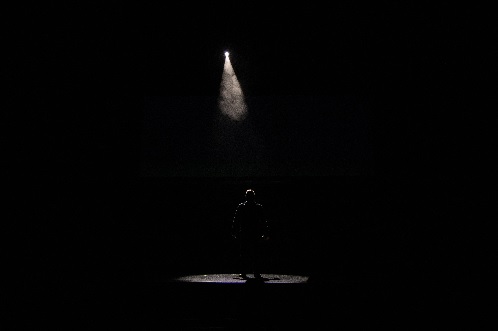 FREE LOCAL ACTIVITIES FOR CREATIVE YOUNG PEOPLE
Lewisham Youth Theatre, 142-144 Lewisham Way, SE13 6JG
See below some activities going on next week and how to book. Find out more about all the wonderful things you can get involved in beyond next week, click HERE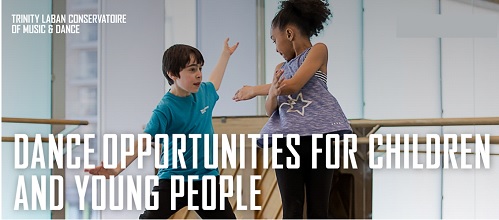 For more information about Trinity Laban, click HERE for more information
Monday, 5th December: 4.30- 6pm for Primary School years 4-6 (ages 8-11) To sign up click HERE
Monday 5th December : 6.15pm - 7:45pm for Secondary School years 7-12 (ages 11-17) To sign up click HERE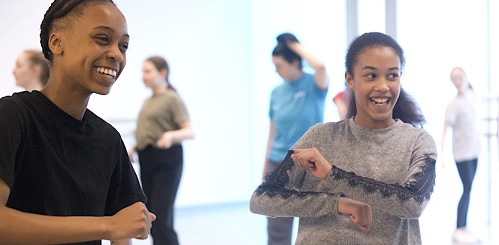 You can expect to learn choreography and work creatively in an accessible, relaxed session and find out more about opportunities to dance with Trinity Laban at their studios in Deptford.
Open to all levels and experience. Let's Get Hyped and Dance!

Do you want to write, direct or design for theatre? Want to learn about producing your own creative work?
Thursday 8th December 5:00-8:00 for Young People aged 15+ book your ticket click HERE
Kick-start your career and meet professional creatives in this masterclass and Q&A event at Lewisham Youth Theatre's Creative Hub!
You'll meet a professional director, designer, writer and producer – all roles who work together to get a show onstage long before actors are cast.
You'll also take part in a practical taster of one of these roles, then hear from these professionals about what it's like to collaborate to see their dream realised onstage.