Open Season Tour Booking Information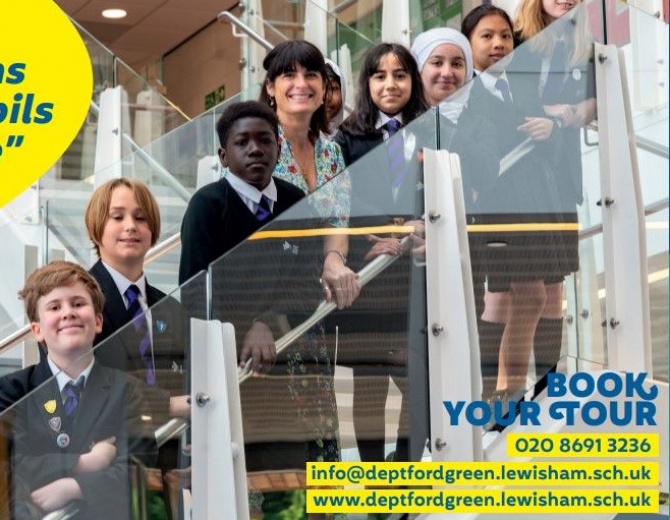 ---
Available dates and times include:
Tuesday 20th September 2022 9.15-10.30am

Monday 26th September 2022 9.15-10.30am

Tuesday 27th September 2022 9.15-10.30am

Monday 3rd October 2022 9.15-10.30am NEW DATE

EVENING

Thursday 22nd September 5.00-7.30pm
Arrangements for Open EVENING only
Please allow 30-45 minutes for your student tour, which we will operate between 5.00pm to 7.30pm. Please do not feel that you must arrive at 5.00pm, you can drop in over the course of the evening. However, please note that the Headteacher, Ms Thurston, will give deliver her talk at 5.45-6.00pm and again at 6.30-6.45pm.
Please arrive at Deptford Green's Student Reception entrance which is on Edward Street. Parking is free outside school and a number of buses serve the area. We will ask you to sign-in at the entrance to comply with fire safety procedures. We would also be grateful if you would complete an evaluation form before you leave.